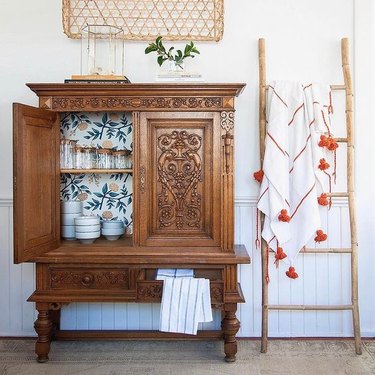 Many of you reading this (especially renters) are probably familiar with peel-and-stick wallpaper. For those who aren't, it's time to get you up to speed. This ingenious invention can transform a space from bland to beautiful in minutes. Beyond room revamps and accent walls, it has a myriad of uses in the DIY realm too — from upgrading furniture to fun crafts. Scroll on for 12 surprising ways to use removable wallpaper (as it's often called) that are totally awesome.
1. Drawer Liners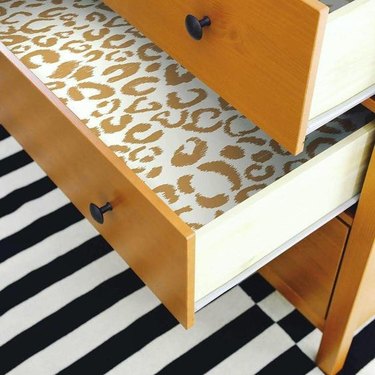 When it comes to decorating, it's all about the details. So don't forget that the inside of drawers. Take a walk on the wild side with cheetah print or opt for flirty florals.
2. Washer and Dryer Makeover
Your laundry room deserves some love too — and that includes the appliances. Punch up your washer and dryer's pizazz by covering them with with peel-and-stick wallpaper, or in this case Elsie from A Beautiful Mess went with tape, instead.
3. Pantry Revamp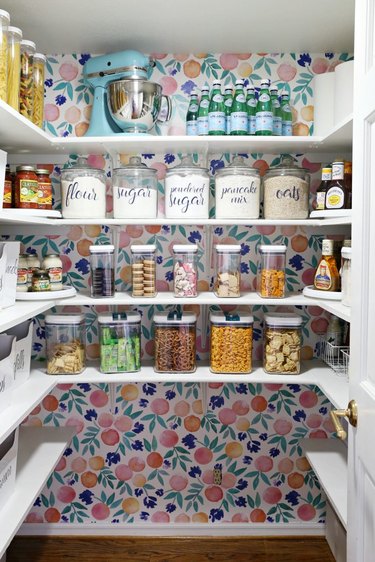 4. Cute Desk Cubby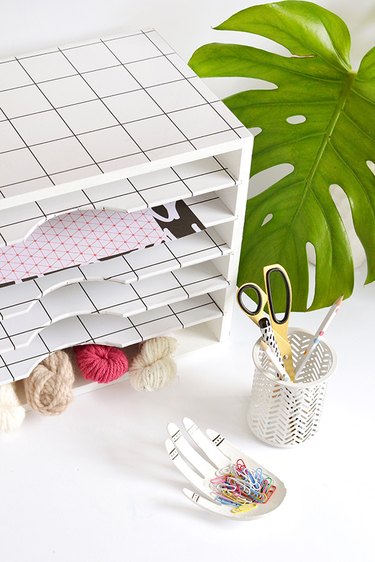 Your home office should inspire creativity. So, why settle for a boring desk cubby? Dress it up with sleek stripes like this sophisticated number courtesy of Stephanie from Make and Tell.
5. Hip Headboard
Dreaming of a custom headboard but don't have tons of cash to shell out? Removable wallpaper to the rescue! The result is sunny, whimsical, and swoon-worthy.
6. Fridge Refresh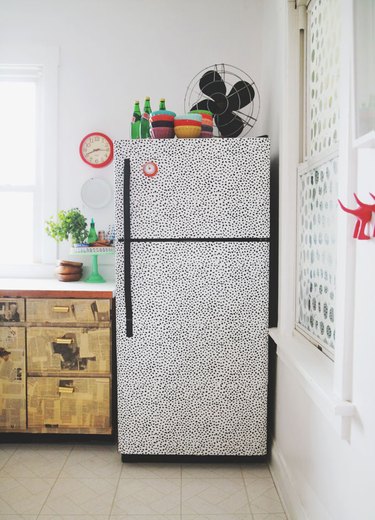 As mentioned, peel-and-stick has a multitude of uses — a fridge refresh is one of our faves. Amanda from Aunt Peaches gives her retro model some modern flare courtesy of this speckle print from Chasing Paper.
7. Chic Tissue Box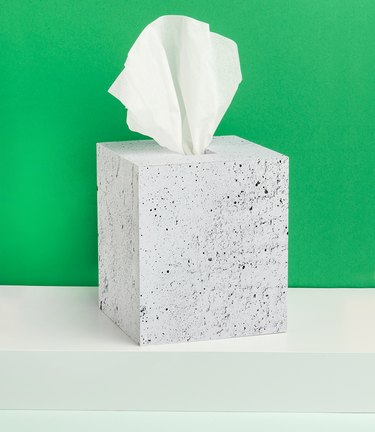 9. Statement Ceiling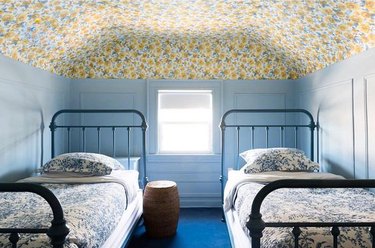 Bored staring up at a run-of-the-mill ceiling? Make a statement by decking out your bedroom's canopy with a floral pattern like this one from Wallshoppe.
10. Tropical Clock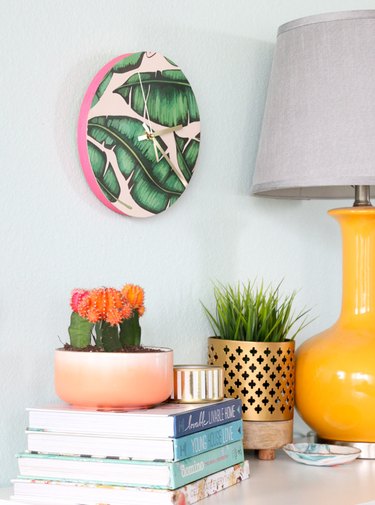 What time is it? Vacation o'clock. Cheesy jokes aside, all you need is a sample of sticky-backed wallpaper for a trip to the tropics. Check out how Kara from A Kailo Chic Life made this leafy green gem here.
11. Stylish Storage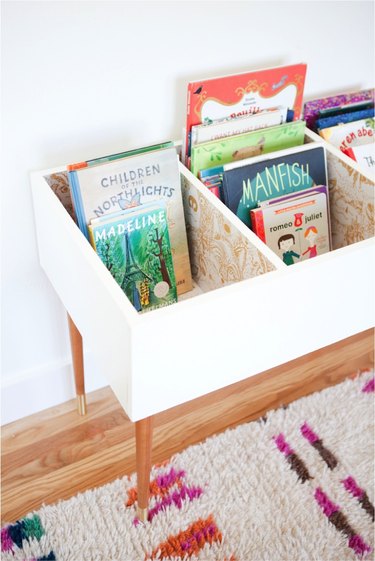 Does your little one have a drab storage unit? Dress it up with this playful DIY project from Audrey over at This Little Street. To recreate, simply line the inside with patterned removable wallpaper and then stash your tiny tot's favorite books and toys.
12. Beautiful Backsplash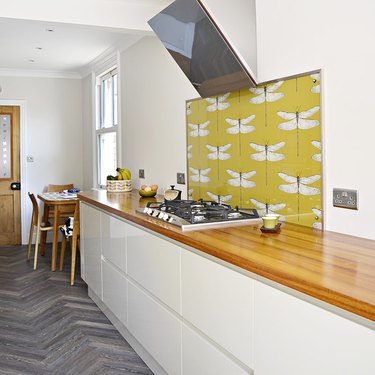 Just because you can't do a kitchen renovation right now, doesn't mean you have to stare at blank space behind your sink or stove. Take a cue from Claire over at Pillar Box Blue and give your backsplash a boost.