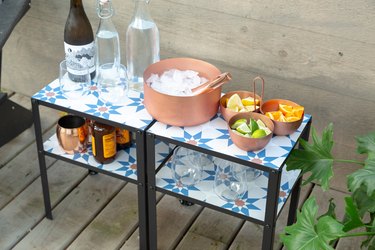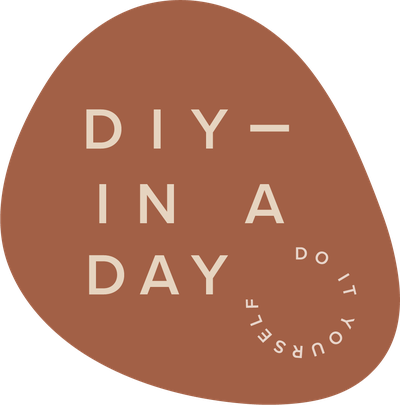 DIY in a Day brings you step-by-step instructions for easy projects that will spruce up your space — within 24 hours (or less!).
Turning a basic and inexpensive piece of furniture into something that is both on trend and useful is the perfect DIY project, don't you think? So, imagine our delight when we discovered that we could easily transform the IKEA Knarrevik nightstand into an outdoor bar table.
The Knarrevik nightstand, made of black coated metal, is only $9.99. We wanted to give the table a splash of color and pattern, so our trick was to use removable wallpaper in a tile pattern. You've got to try this DIY if you're looking for a cute patio or backyard side table/bar.
Things You'll Need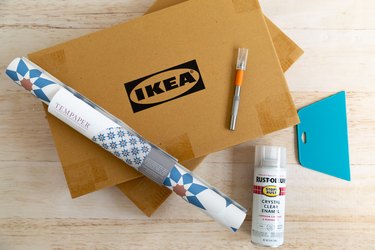 Step 1
Open the IKEA box and gather everything you need. You will want to pull out the two shelves first.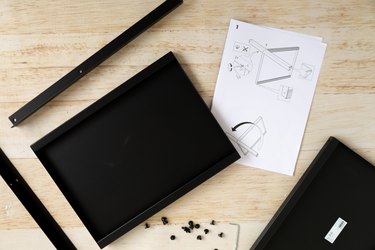 Step 2
Measure the wallpaper by tracing the shelf onto the back side of the paper.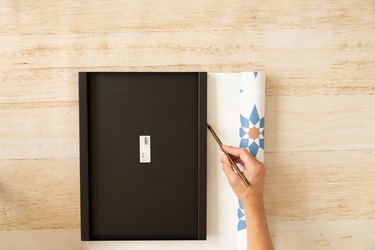 Step 3
Cut four pieces of wallpaper to cover the tops of each shelf.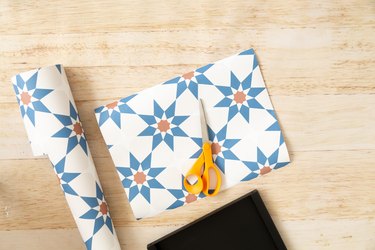 Step 4
Peel away the top half of the wallpaper backing, showing the sticky side. Adhere the sticky side of the removable wallpaper to the edge of the shelf. Be sure to line it up as close to the edge as possible. Use the wallpaper scraping tool to get out any air bubbles.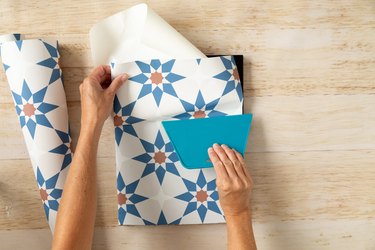 Step 5
Using a craft knife, trim the edges if needed. We flipped the shelf over and laid it on top of a piece of cardboard, and then trimmed the edges.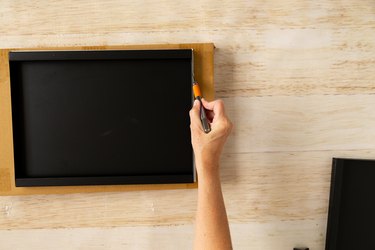 Step 6
Spray the table with rust-proof sealant to prevent rusting. Allow to dry.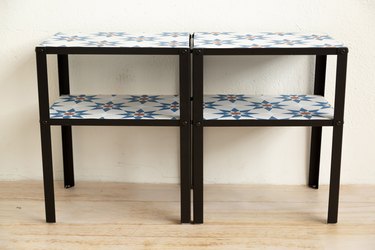 Your table is now ready for outdoor entertaining.