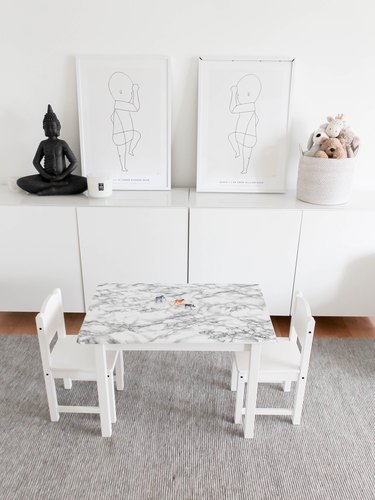 Some of the easiest Ikea hacks require no handyman skills whatsoever. All you really need to make a huge difference in your decor is a roll of removable wallpaper — and a steady scissor-wielding hand. And with so many fun patterns and colors to choose from thanks to the vast quantity of resellers, it's easy to put your own stylish stamp on pretty much any piece of furniture you haul home. These 11 Ikea hacks promise simple yet swoon-worthy transformations.
1. Turn the Sunnersta into a swanky bar cart.
This clever hack from Style Me Pretty transforms a ho-hum, standard-issue Ikea bar cart into a beacon of glitz and glamour using only removable paper and gold spray paint. While the exact model used has been discontinued, Ikea's Sunnersta utility cart ( $29.99 ) serves as a worthy substitute.
2. Retrofit the Malm console table with a '70s-inspired print.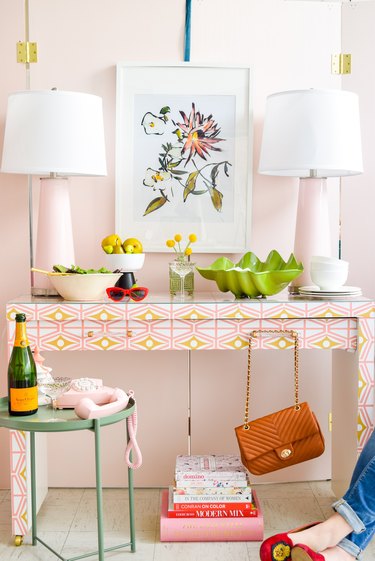 3. Elevate your Mackapär entryway cabinet with chic door fronts.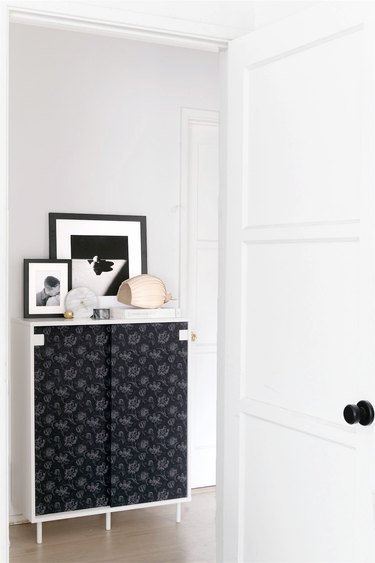 Not interested in giving your black and white entryway a retro-inspired makeover? There's no shame in something more serious. Instead, transform a plain-Jane storage cabinet with some moody wallpaper for a dramatic effect. Anne Sage upgraded this Ikea storage unit with a theatric, dark floral removable wallpaper from Canvas on Demand.
4. Infuse your Hemnes dresser with some geometric pizzazz.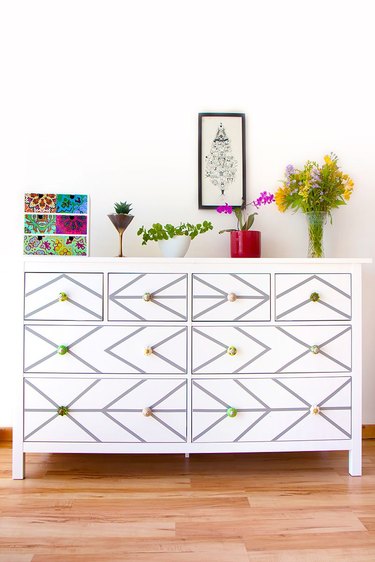 5. Revamp Bekväm step stools with a pop of color.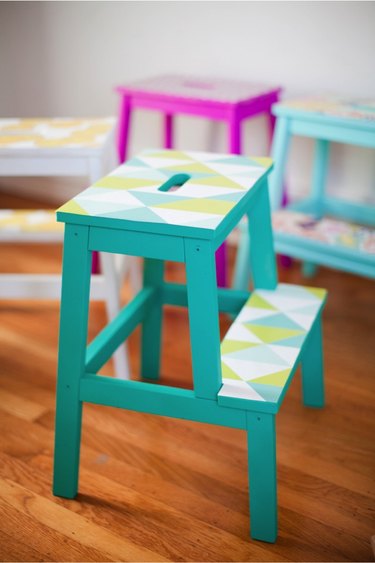 Are you blessed with tall cabinetry? Yay for the storage space — but boo for struggling to reach your spices. If pulling your culinary secret weapon out of the kitchen cabinet requires a step stool, at least make it colorful one. Audrey over at This Little Street not only added a bit of color, but she also added playful patterns to Ikea's Bekväm step stools ( $19.99 ) using some bright paint and removable wallpaper from Spoonflower.
6. Give your little one's Duktig kitchen the glam treatment.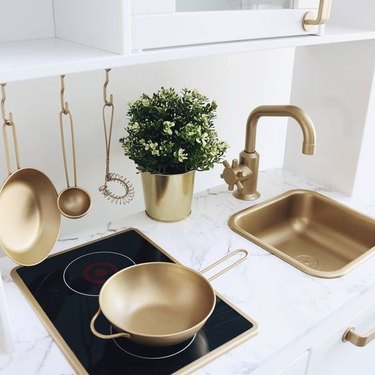 7. Make your Vittsjö shelving unit shine.
8. Time to give your china cabinet a classy facelift.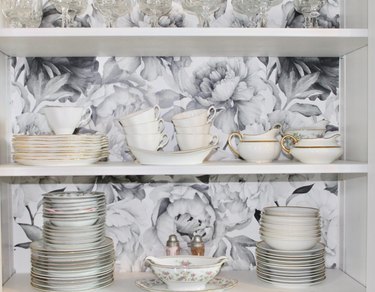 9. Transform an Ivar cabinet into midcentury gold.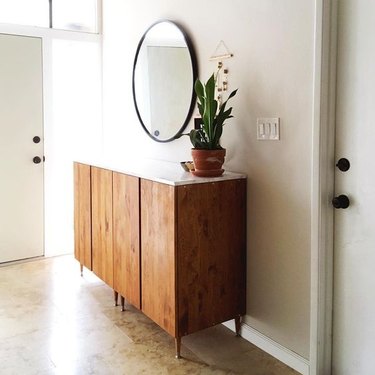 These plain Ivar cabinets ( $70 ) from Ikea get a dramatic upgrade thanks to Elise Joy and a simple piece of plywood — of course, covered with removable marble wallpaper — and tapered legs. Choose a simple pattern for an unobtrusive (but still gorgeous) effect.
10. Draw attention to the Billy bookcase with bright hues and playful patterns.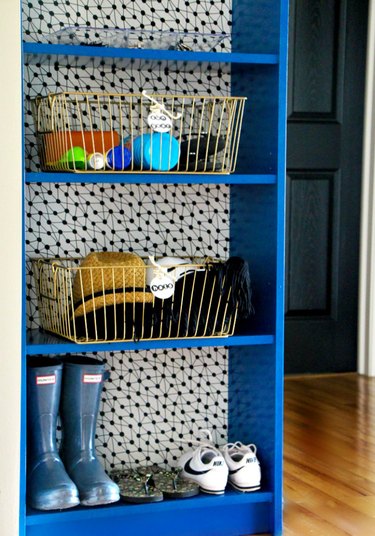 11. Give the Sundvik table a marble makeover.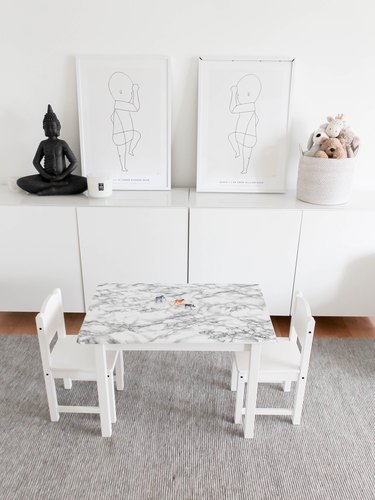 ---
Jamie is a freelance writer based in Denver, Colorado, who writes about real estate and interior design.