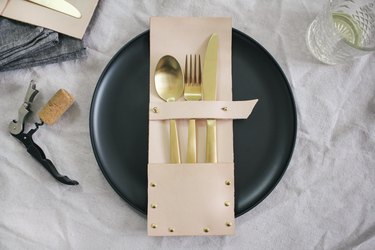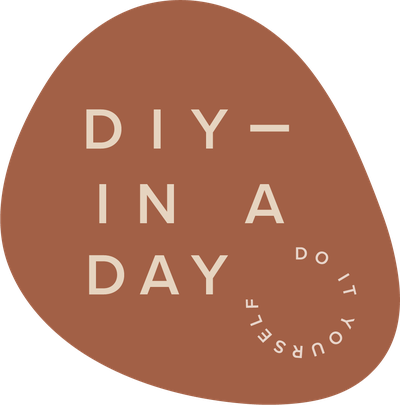 DIY in a Day brings you step-by-step instructions for easy projects that will spruce up your space — within 24 hours (or less!).
We love simple napkin ring, but if you want to try something different for your table setting, consider a flatware pocket. Crafted from leather and paired with brass hardware, their minimal design lends major Scandinavian style to your dining space. Perfect for holidays, celebrations, or even everyday occasions, they add a bit of modern elegance to any place setting. Not only do they keep your utensils together, they are also easy to transport should you opt for a picnic in the park or barbecue on the beach.
Things You'll Need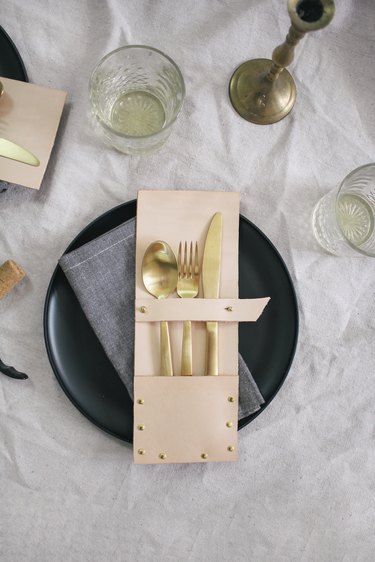 Step 1
Using either a utility knife or sharp scissors, cut out three leather pieces to the following sizes:
4 ¼ inches wide by 11 inches long


4 ¼ inches wide by 3 ½

inches long


5 ½ inches wide by 1 inch long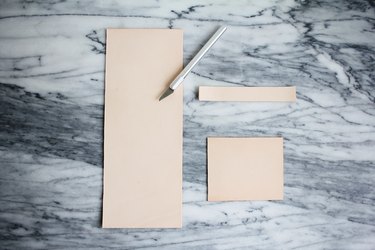 On one end of the 5 ½-inch-by-1-inch leather strip, cut a diagonal line to create a pointed tip.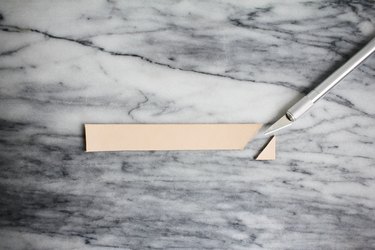 Step 2
Turn the two larger leather pieces over so their backsides are facing up and stack the smaller one on top of the larger one, lining up the bottom edges together. On each side of the smaller piece, mark three evenly spaced dots that are ¼ -inch in from the edge — six dots total. Then mark two evenly spaced dots on the bottom, again ¼ -inch in from the edge. You should now have eight dots.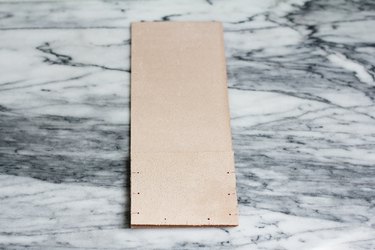 Step 3
Line your leather hole punch up with each dot, and punch through both leather pieces. Be sure to keep the two pieces lined up evenly as you punch through to ensure the holes stay lined up.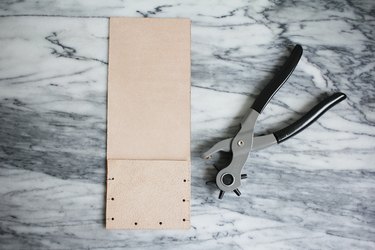 Step 4
Turn both leather pieces right side up and stack them together so that all the holes line up. Place the base of a brass rivet through the first hole and ensure the post goes through both pieces of leather.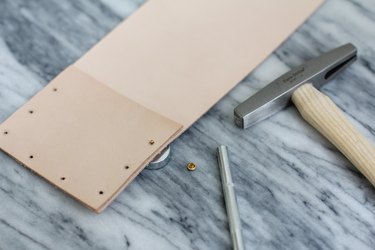 Place the cap of the rivet on top of the rivet base and use the rivet setter to hammer the two pieces together. Repeat for each hole.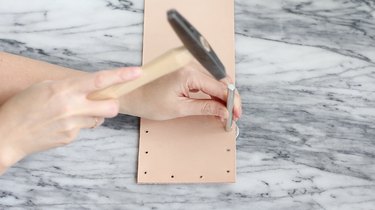 Step 5
Place the pointed strip of leather on top of the flatware pocket — about midway down — and punch a hole on each side, a 1/4 inch in from the edge, again going through both leather pieces.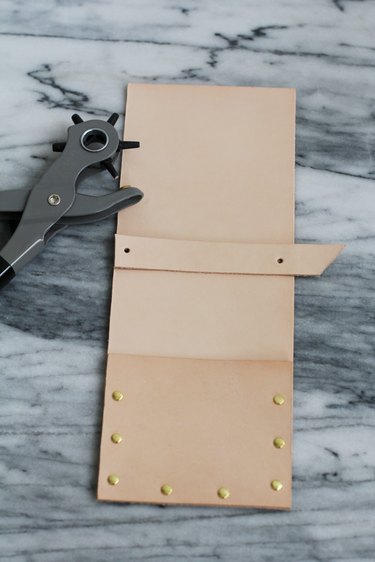 On the left side, screw a brass stud screwback through the hole, going through both leather pieces. On the right side, only screw a brass stud screwback through the bottom piece of leather.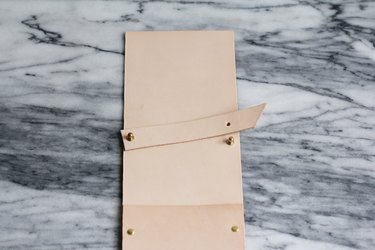 Use a utility knife to cut a small slit on the remaining hole, moving the blade inwards from the hole. Cut it just long enough so the brass stud can fit through the hole to "lock" the strap in place.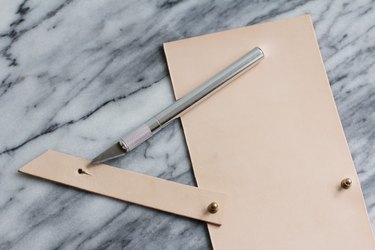 Slide your flatware into the pocket and lock the strap in place on the brass stud.
Hope dinner is ready because your flatware pockets are done.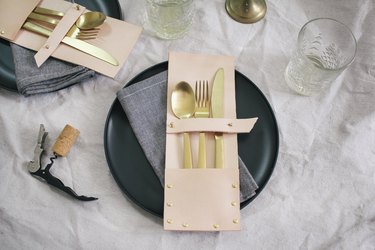 Such an easy project that adds style, sophistication, and Scandinavian charm to your table settings. Cheers (or should we say Skål) to that!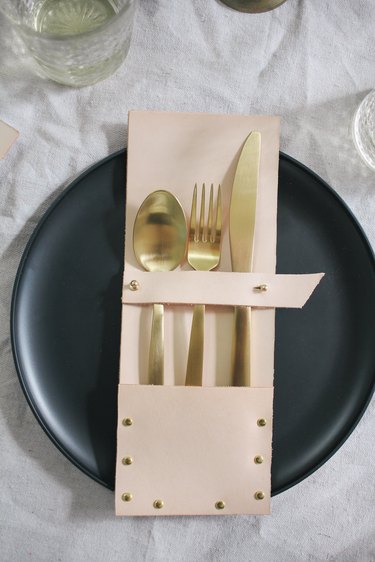 ---
Trisha is a writer, video producer + maker with a knack for creating modern DIY content. When her hands aren't covered in paint, she's most likely holding a camera or power drill or both.