This DIY breakfast tray is a quick and simple project for anyone looking to treat yo' self or a loved one. Because, really — lazy mornings lounging in bed is an indulgence we all should partake in more often. (2019 goals, am I right?) Whether it's for a special occasion like Valentine's Day, a birthday, or just a regular old weekend day (do we really need an excuse?), this Scandi-inspired plywood and leather tray will take your breakfast game to a whole new level.
Things You'll Need
Plywood

Power drill

Wood drill bit

Tape measure

Leather strips or belt leather, 1 inch wide

Screws, 1/2 inch long

Scissors

Wooden dowel, 1 inch wide

Wood glue
Step 1
Ask your local hardware to cut your plywood to 14 inches by 18 inches. To begin, use a tape measure and pencil to mark the drill points for the handles.
Mark the first drill point 1 inch inward from the left side and 4 inches down from the top. Mark the second point 1 inch from the left side and 4 inches up from the bottom. Repeat on the right-hand side.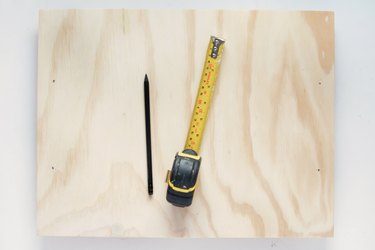 Step 2
Use a small wooden drill bit to drill pilot holes at the four points marked in the previous step.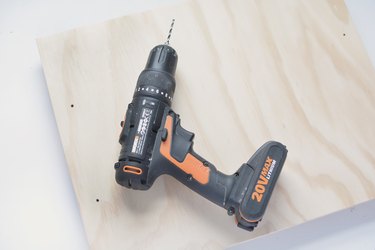 Step 3
Use scissors or a craft knife to cut two 7-inch pieces from a strip of 1 inch wide belt leather.
TIP: You could use an old belt if you have one you don't mind cutting up!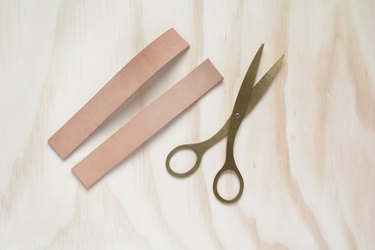 Step 4
Take your leather punch and make a small hole at both ends.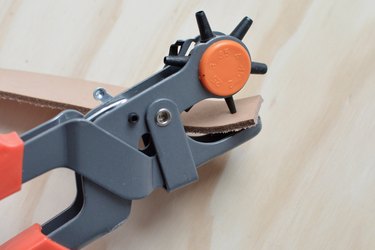 The holes should be about one-half inch away from the edges.
Step 5
Attach the leather handles by screwing small wood screws through the leather into the pilot holes you drilled previously.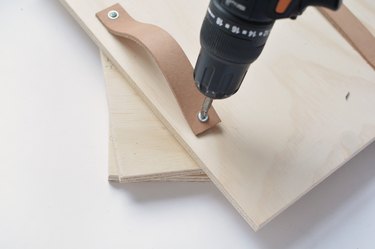 Step 6
To make the "feet" for your tray, take a length of wooden dowel and mark four 2 inch long sections.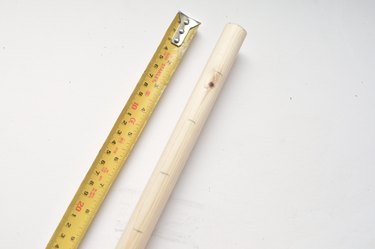 Step 7
Use a small handsaw or hacksaw to cut the dowel pieces. (You can use a mitre box to keep the blade straight while cutting.)
Step 8
Flip the tray over and glue the feet onto the base using strong wood glue. Leave to dry completely before use.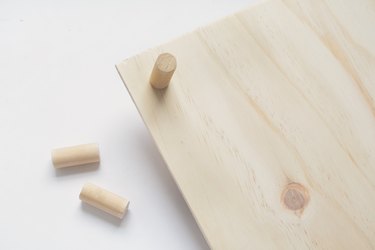 And you're done! (Cute heart-shaped eggs, coffee, and flowers not included — but we highly recommend them.)