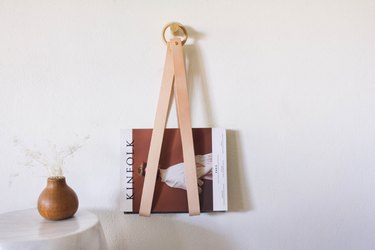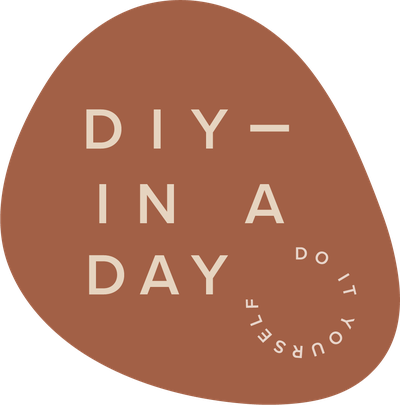 DIY in a Day brings you step-by-step instructions for easy projects that will spruce up your space — within 24 hours (or less!).
Put your prettiest publications on display with a hanging magazine holder. Made from simple materials that seamlessly blend form and function, it's an ode to all that we love about Scandinavian style. And it also happens to be one of the easiest DIYs we've featured on the site. Say farewell to those dreaded stacks of magazines on the counter or table. This leather and wood holder will keep your collection tidy and stylish. Pssst ... it can even hold books and mail, too.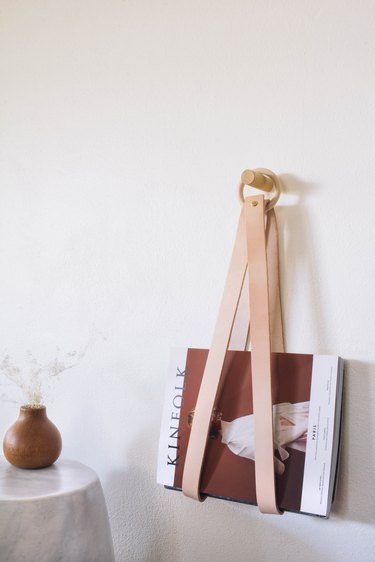 Step 1
Use a utility knife to cut two leather strips that are each 40 inches long.
Step 2
Use a leather punch to cut a hole 1/2 inch in from each end on the strips, and be sure to center the holes. We used the largest hole setting on our leather punch.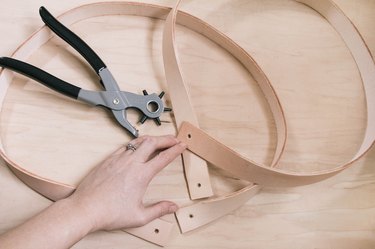 Step 3
Slide the wood ring onto both leather strips.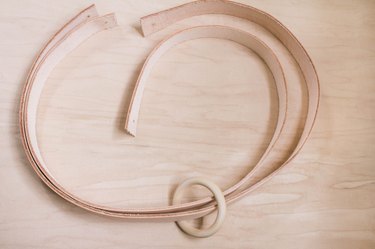 Step 4
Line up the holes on each strip, and insert a Chicago screw post through the holes.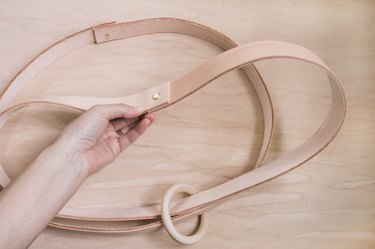 Then insert a Chicago screw stud into each post, and use a screwdriver to tighten it.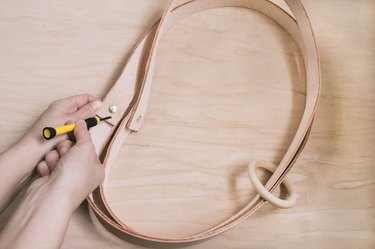 Step 5
Hang the wood ring on the wall with a sturdy nail or hook. We made our own hook out of a wood dowel following this DIY tutorial (without the strap).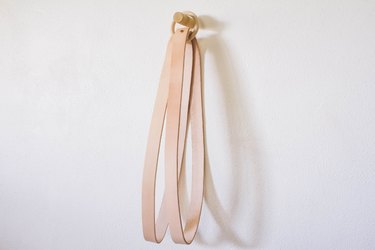 Now slide your magazines into the leather straps, and you're done!