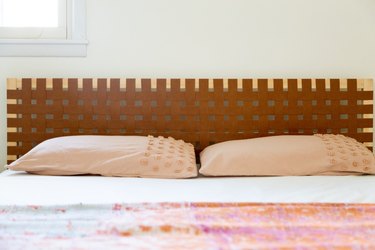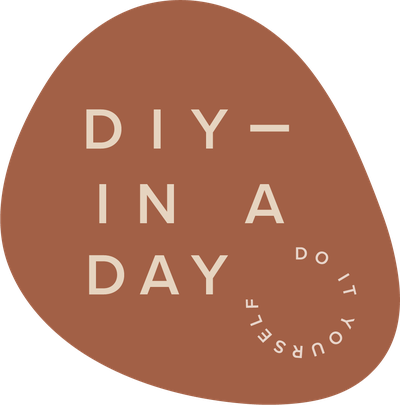 DIY in a Day brings you step-by-step instructions for easy projects that will spruce up your space — within 24 hours (or less!).
Are you ready for a fun and easy IKEA hack? There are so many things you could do with the IKEA Tarva platform bed. It is the perfect canvas for a bedroom DIY. Today we are showing you how we transformed the Tarva's basic pine headboard.
We used faux leather in a lattice woven look. This is a popular technique for chairs, benches, and headboards. It gives a rich and textured look.
This leather lattice design really dresses up the pine wood headboard platform bed, don't you think?!
Things You'll Need
Step 1: Put together the headboard by following the instructions.
Follow the manufacturer's instructions to put together the headboard. This TARVA headboard has multiple wood pieces to make a slat-looking headboard. You will only need to use one piece on each side of the headboard.
Step 2: Measure and cut leather pieces.
We cut 23 pieces at 32 inches long by 1.75 inches wide. We then cut nine pieces at 66 inches long by 1.75 inches wide.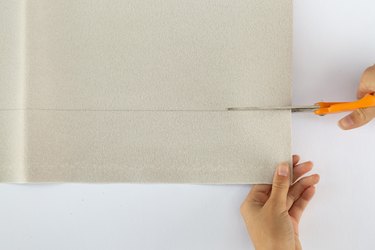 Step 3: Lay out the leather pieces and staple to the headboard.
Start with the longer straps first. Staple to the back side of the headboard frame. Then wrap them around to the front and staple. Make sure to cover the middle boards with the leather strap. We stapled the straps about one inch apart.
Next, staple the shorter straps to the bottom back of the headboard and then wrap around. Now you are ready to weave!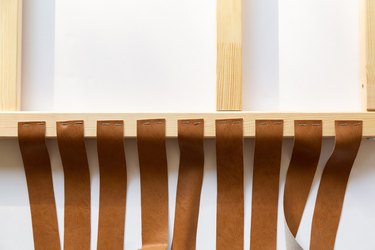 Step 4: Begin to the weave the leather strips.
Weave in a lattice formation. One strap ​starts under​, the next strap ​starts over​.
Step 5: Staple to the top side (back) of the headboard.
Staple the end of the leather strips to the back of the headboard, and then trim the edges after stapling. One all pieces have been trimmed, you're done!