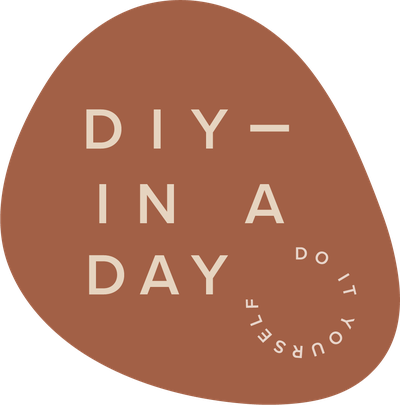 DIY in a Day brings you step-by-step instructions for easy projects that will spruce up your space — within 24 hours (or less!).
Ready for the easiest IKEA hack we've ever featured? We gave a plain SKOTTORP lampshade a custom look by adding a leather whipstitched detail around the rim. Don't worry — no sewing skills are necessary here. Seriously, it's as simple as punching holes and threading leather cord through them. We have to say, considering the minimal effort required, the texture and visual interest of the leather stitches shines a whole new spotlight on style, no matter which lamp you place it on.
Things You'll Need
Step 1
Wrap the measuring tape around the top rim of the lampshade, and tape it in place with painter's tape. Starting at the back seam of the shade, mark a dot 1/2 inch down from the rim. Continue marking dots around the entire rim, spaced 1/2 inch apart. Do the same around the bottom rim of the lampshade.
Step 2
Using the smallest hole setting on the leather punch tool, punch a hole on each of the dots you drew.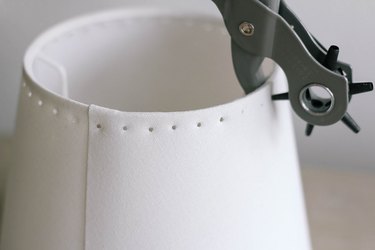 Step 3
Starting at the hole closest to the vertical seam on the lampshade, thread the leather cord through the hole from the ​​inside​​ of the shade, and leave a tail hanging that's a few inches long.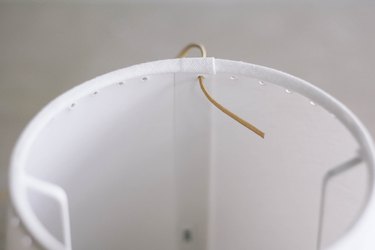 Pull the cord up over the top rim and thread it through the next hole, again entering from the ​​inside​​ of the shade.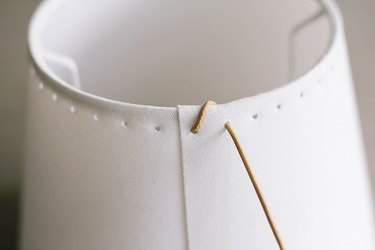 Continue stitching the cord in this manner until all the holes are stitched. Make sure you pull each stitch taut as you work.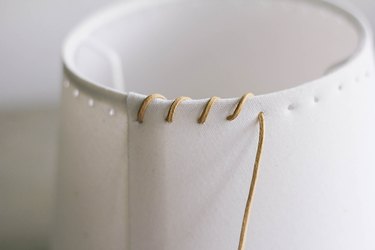 Step 4
After you've stitched the last hole, tie the tails of the cord together inside the shade, and cut off any excess. Repeat this process around the bottom rim of the shade.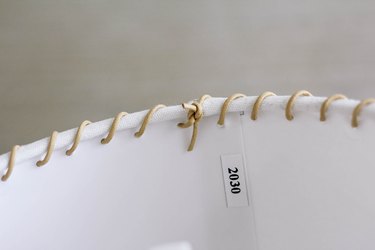 Now place your shade on a lamp, and let its newly stitched style shine bright.