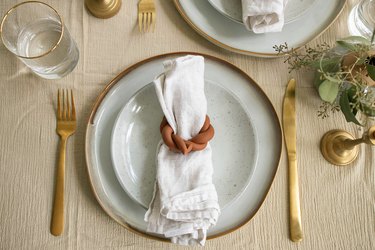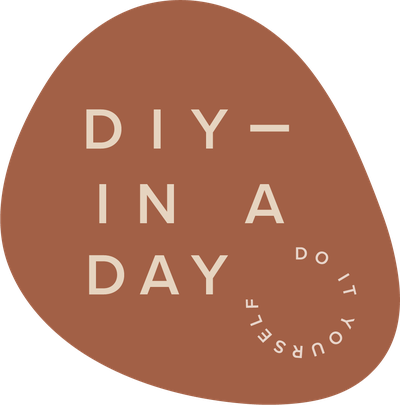 DIY in a Day brings you step-by-step instructions for easy projects that will spruce up your space — within 24 hours (or less!).
Add an earthy element to your table setting with these handmade terra cotta napkin rings. If you have a spare hour, it's as simple as rolling, twisting, and heating some oven-bake clay — a fun activity that even kids can enjoy. Use a single terra cotta color for a uniform look, or opt for coordinating colors for a modern two-tone look. Simply tuck a cloth napkin inside each ring and watch how it instantly elevates each plate. And should you choose to share, they also happen to make great host gifts!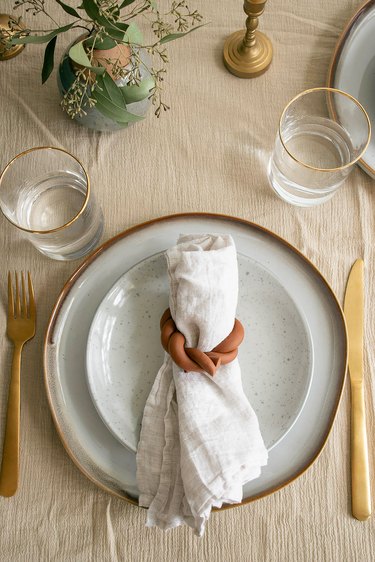 Things You'll Need
Step 1
Cut clay into two equal pieces with a craft knife.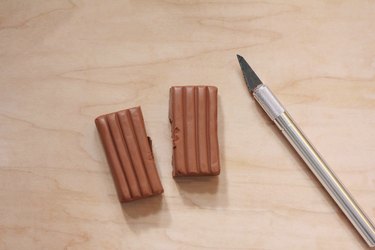 Step 2
Knead the clay to make it easier to work with, and then roll each piece into a log that's approximately eight inches long.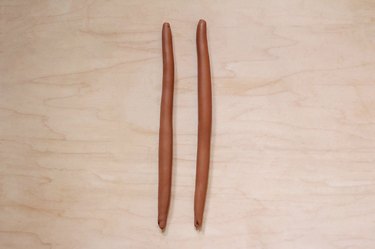 Step 3
Cross the two clay pieces together, and twist them so they spiral tightly together. Slice off each end to create clean edges.
Step 4
Form the twisted log of clay into a circle shape, and lay one end on top of the other so that the top one slightly overlaps the bottom one.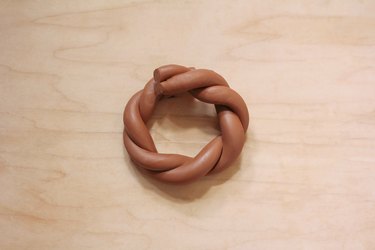 Step 5
Make as many napkin rings as you like, and then place them on a parchment-lined baking tray. Bake at 300 degrees Fahrenheit for 20 minutes, and then let cool.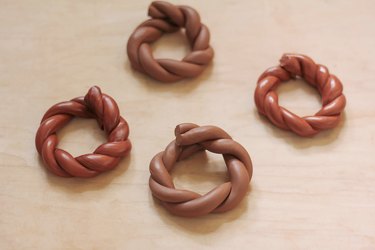 Once your napkin rings have cooled, they're ready to beautify your place settings with their gorgeous color and shape.