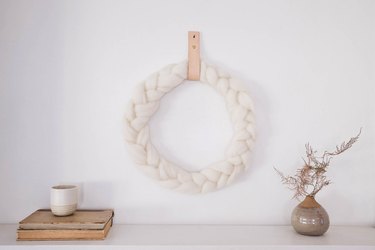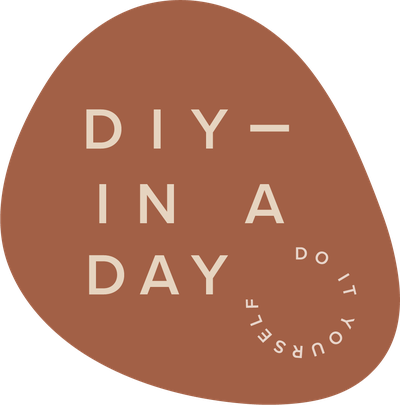 DIY in a Day brings you step-by-step instructions for easy projects that will spruce up your space — within 24 hours (or less!).
Bring a little hygge to your space this holiday season with a chunky knit wreath made from braided wool. It makes such a cozy, textural statement on the wall, and the leather hanger adds a modern touch. Being Scandi-style lovers at heart, we favored an ivory-colored wool for a neutral color scheme, but any wool color works here. No crochet or macrame required — simply braid, glue, and hang for the holidays!
Things You'll Need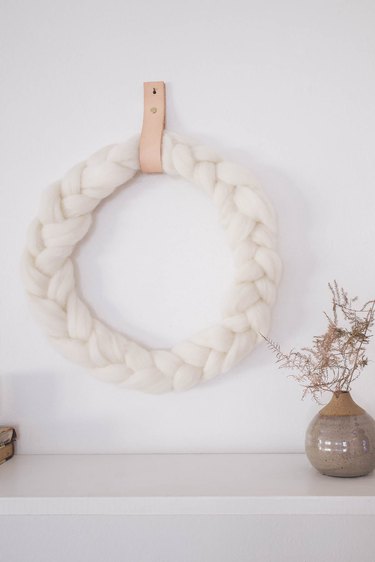 Step 1
Cut three long strands of wool roving that are at least three times the diameter of your embroidery hoop. Since we used a 12-inch hoop, we cut our strands to 36 inches. Tie them together with a knot at the top.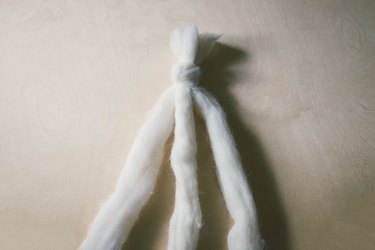 Step 2
Braid the three strands of wool together. Keep the braid rather loose versus a tightly woven braid.
‌In case you need a quick braiding refresher‌: ‌Hold the right strand in the right hand and the left strand in the left hand. Cross the right strand over so it becomes the middle strand, and the middle becomes the right. Then cross the left strand over so it becomes the middle, and the middle becomes the left. Continue alternating the right and left strands in this same pattern.‌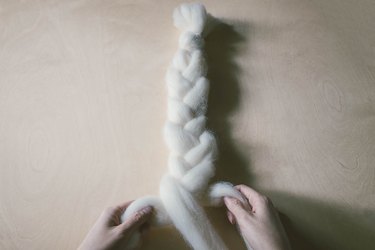 Tie a knot at the other end when you're done braiding.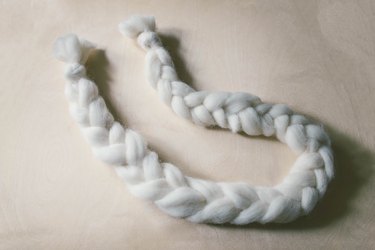 Step 3
Pipe a ring of hot glue around the base of both knots to keep the braid from unraveling, and then cut off both knots just above the glue line. Don't worry — we'll hide the glue later.
Step 4
Hot glue the center of the braid around the embroidery hoop.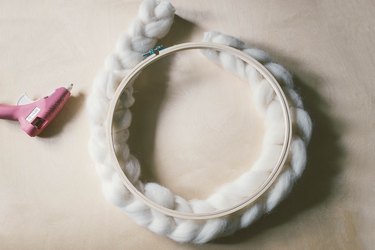 Step 5
Cut a 12-inch strip of leather with a craft knife.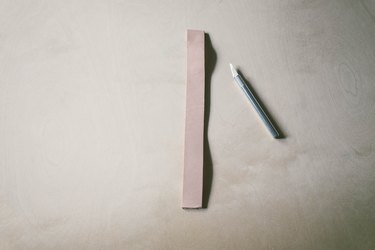 Step 6
Use a leather punch to punch two holes on each end of the strip. The first hole should be 1/4-inch in from each end, and the second hole should be 1 1/4-inch in from each end. We used the largest hole setting on our leather punch.
Step 7
Wrap the leather strip around the wreath to conceal where the glued ends meet. Line up the holes, and insert a Chicago screw post through the holes closest to the wreath. Insert a Chicago screw stud into the post, and use a screwdriver to secure them together.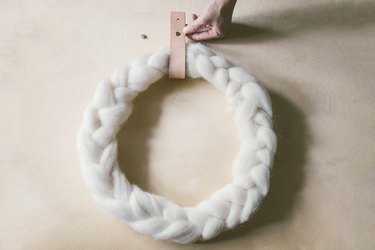 Now hang the wreath on a nail through the top hole of the leather hanger, and enjoy the hygge vibes!