Things You'll Need
Rag

White vinegar

4 tbsp. baking soda

1 qt. water

Bowl

Spoon

2 soft cloths

Dry towel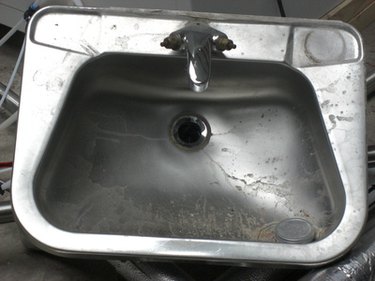 Many household appliances are made from stainless steel because of steel's durability and resistance to corrosion. Lemon juice and baking soda can both be used to clean stainless steel, as lemon juice is naturally acidic, while baking soda is naturally abrasive. These natural cleaners are just as effective as chemical cleaners, but less expensive and safer to use.
Step 1
Dampen a rag with white vinegar, and then rub the cloth over the stainless steel. This will remove any spots from the stainless steel, and prepare it for cleaning.
Step 2
Make a paste by mixing 4 tbsp. of baking soda and 1 qt. of water together in a bowl with a spoon. Rub the paste onto the stainless steel with a soft cloth.
Step 3
Wipe the paste completely off of the stainless steel with a dry towel. Dampen another soft cloth with lemon juice, and then rub the cloth over the stainless steel to remove any lime scale. Rinse the stainless steel with water, and then wipe dry with the dry towel.
---
April Dowling first started writing in high school and has written many news articles for newspaper and yearbook publications. She is currently pursuing a career as an online writer and affiliate marketer. Dowling writes for several websites and keeps many blogs.