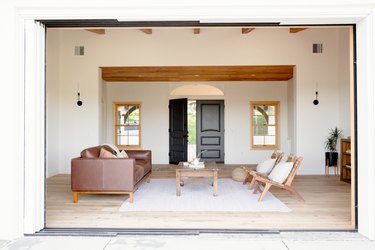 From time to time in your life, you may find yourself wondering how to dispose of furniture. Although some waste services offer bulk or large-item trash pickup days, curbside disposal is rarely an option when it comes to getting rid of bulky furniture. There are ways to get rid of unwanted pieces, however, and it's important to remember that one person's trash is often another's treasure.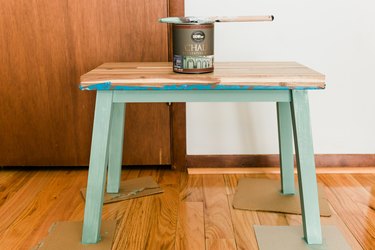 Sometimes, the best thing to do is to keep your old furniture but give it a new life through reuse. For instance, let's say that you just mounted your flat-screen TV on the wall and now you don't need your TV stand. But you could use some more storage in your bathroom. With a coat of paint and some shelf paper, you may be able to create a new space to store towels, toilet paper, and other bathroom essentials.
The good news is that you don't need to be super creative to go this route. A quick web search for furniture repurposing ideas is usually quite fruitful. The odds are high that someone has repurposed the same type of furniture and has left DIY project instructions for you.
Sell or Trade Your Furniture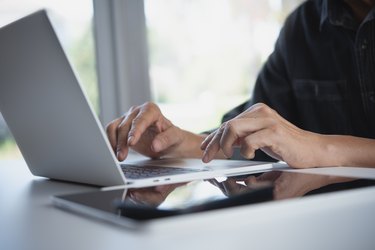 If you have furniture you no longer need, one option is to sell it. If the furniture is still in good condition, you may be able to get a few dollars for it while helping someone else get what they need for a good price. You need to be objective when going this route, however. You may be able to get $100 for an antique end table but don't be greedy. No one wants to pay $50 for a recliner in desperate need of a reupholstering job. Twenty bucks, on the other hand, may be doable.
You can list your furniture on Craigslist, Facebook Marketplace, Let Go, or another online marketplace. Some websites and Facebook groups, like Bunz Trading Zone, connect people who are looking for a trade rather than a purchase.
You can also host a yard sale (or garage sale) with your used furniture and any other items you need to purge. Selling your old furniture this way can be somewhat lucrative, especially if the yard sale is a neighborhood or street-wide event that attracts a large number of potential bargain hunters.
Selling and trading furniture is a great option, but it only works when you have the time. If you need the furniture gone now, you may not have time to cut a deal. If you need the free space now but feel your furniture has value, consider taking it to a consignment shop that is willing to keep it on display for a while until it sells. You'll have to give them a cut of your profits, but it's well worth it if your furniture sells for a good price. Tread carefully, though: If the furniture doesn't sell, the shop could send it back to you.
Give Your Old Furniture Away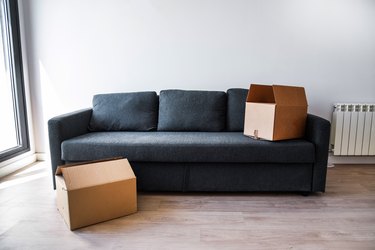 If you need a piece of furniture gone quickly, giving it away may be the best option. If you know someone who needs a couch or chair, you can certainly give your furniture to them. When you don't personally know anyone with an immediate need, a curb alert is usually your best option.
Here's how it works. You place your unwanted furniture out by the curb. If your road gets a lot of traffic, put a sign on it that says "free." Then, post a curb alert on Craigslist or Facebook Marketplace listing what you're giving away and your address. State that the furniture is there for the taking and whoever gets there first can have it. When the furniture disappears, remove your online curb alert posting. As long as the furniture is in usable condition, this method usually makes unwanted furniture disappear in a matter of hours if not minutes.
Tip
Depending on where you live, your homeowners' association may have a conniption if you set out furniture with a "free" sign on it. In that case, you'll want to simply list your furniture online as being free and make arrangements with the recipient to come and collect it from your home or garage.
Donate Unwanted Furniture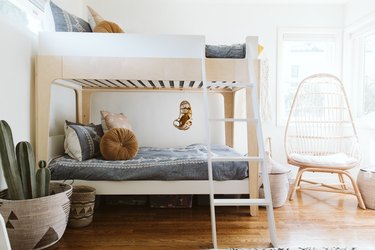 Want to know how to dispose of old furniture easily? Donate it. Many organizations accept old furniture donations and then resell the items at low prices to help those in need. Larger organizations have drop-off locations or designated donation centers where you can drop off your unwanted furniture items, while others may offer to pick it up.
When making donations, make sure the furniture is in usable condition. It certainly doesn't need to be perfect, but donating furniture in really bad condition can create a burden for the charity, which then has to dispose of the item for you. Charities and organizations that will accept furniture typically include:
Habitat for Humanity ReStore
Goodwill
The Salvation Army
The Furniture Bank Association of North America
AMVETS National Service Foundation
The Arc

If you prefer, local homeless shelters, women's shelters, boys and girls clubs, and other nonprofit organizations may also be in need of donated furniture.
Call a Scrap Metal Dealer to Dispose of Metal Furniture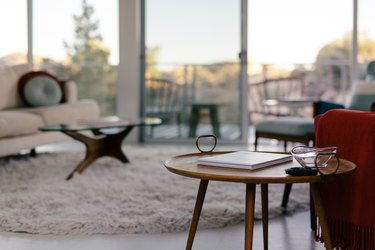 If you have metal furniture, like shelving, filing cabinets, or desks, they may have some scrap value. You can call around to some local scrap yards and see if your item has any value. If it does, you can drop off your furniture and collect a check.
Don't want to bother with the heavy lifting yourself? Call a local scrap yard and ask if they want what you have. If so, most will usually come to you and pick up whatever you have as long as they get to keep the scrap money. If they tell you there isn't any value in what you have, you'll have to dispose of it another way.
Take Old Furniture to the Landfill
Sometimes, furniture is simply past the point of redemption and needs to be disposed of. You can try calling your local waste management company and ask if they will pick up your furniture on trash day if you set it by the curb. Many companies won't. If not, you may have to take the furniture to the landfill yourself and pay any related fees.
This isn't a problem when you have a pickup truck or a buddy who does. If not, you can call a local junk removal company to haul away the furniture for you, which is especially handy if you have several bulky items to deal with. These junk removal services charge a fee, but they offer pickup services and will haul out your unwanted furniture, load it on their truck, and take it away. They'll do the whole job for you, and you won't have to lift a finger.
Sometimes, you need to dispose of furniture because you have an entire house full of it. For example, you may be cleaning out a loved one's home after they pass away or find yourself cleaning up after a messy tenant. When you have several pieces of furniture to throw away, consider getting a roll-off dumpster delivered.
Sometimes called construction dumpsters, these large receptacles get dropped off in your driveway or yard by a special truck. You take as much time as you need to fill them. When the dumpster is full, you call the company, and they take away the dumpster. You'll have to load the dumpster yourself or hire some extra hands, but this is an efficient and easy way to get rid of a lot of furniture at once.
Furniture Disposal: What Not to Do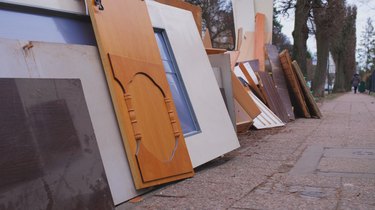 There are several viable and responsible ways to get rid of old furniture. There are also a few things you should never do. One is to assume that someone else wants what you have. There is certainly nothing wrong with donating your old couch to the local thrift store — but only if they want it. Call first and make sure they do. Don't just drop your couch by their front door one night and assume they'll be happy to have it.
Another bad idea is to burn your old furniture. In many places, burning household trash is illegal. It's also a safety hazard. Upholstered furniture, like couches and chairs, contain a whole host of chemicals that can cause health problems if you burn them and then breathe in the smoke. These chemicals can irritate your lungs and cause asthma and other breathing problems.
And don't assume you're safe if you burn wood furniture rather than upholstered pieces. Wood furniture often contains paints, lacquers, glues, and other chemicals that are toxic when burned and inhaled. As such, you can't assume that all wooden furniture is natural and safe to burn.