A trailer home, also known as a mobile or manufactured home, can be a real bargain. They cost less than regular site-built homes and can be very spacious and comfortable. The Federal Citizen Information Center (FCIC) says such homes typically run from 900 to 2,500 square feet, and many have amenities such as fireplaces or whirlpool baths. Buying a trailer home is relatively simple if you have a good down payment and know what you want and where you plan to locate your new home.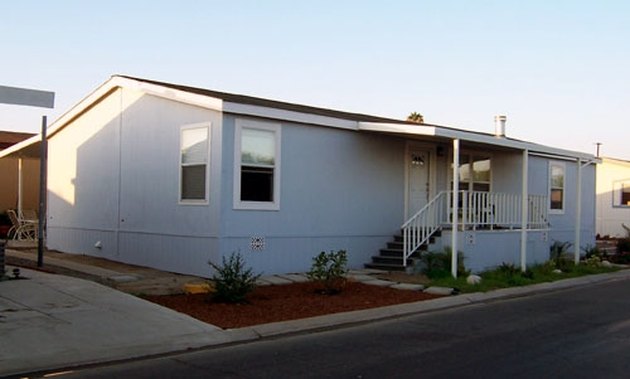 Step 1
Save up a down payment. Normally you will be required to put down at least five to ten percent of your trailer home's price as a down payment. The amount will vary, based on the home and options you select. If you buy a home in the $70,000 to $100,000 range, you would need between $3,500 and $10,000 to put down. If you can put down more, you may be able to get better financing terms.
Step 2
Ensure that you have a place to put your trailer home. If you already own land, make sure it will comply with local zoning laws and other requirements. If you're planning to lease land in a trailer home community, make the proper arrangements.
Step 3
Explore your financing options. Although most retailers can help you with financing, you should know your alternatives before you start your home search. You may find a better rate or more favorable terms with another lender. Talk to your current bank or credit union to see if they handle trailer home loans.
Step 4
Choose your trailer home, including any special features and other options. Most sellers will have several models available for touring. Be prepared to choose your interior colors and materials, exterior design, and options such as a special bathtub or a fireplace.
Step 5
Get a copy of the warranty in writing before you finalize your trailer home purchase. The seller may make many verbal promises, but if they are not in the contract, you will not be able to enforce them. The FCIC says that warranties typically cover structural workmanship of the trailer home, factory-installed plumbing, heating and electrical systems, and the appliances. If the warranty does not cover transportation and setup of the home, you may need to get this coverage on your own.