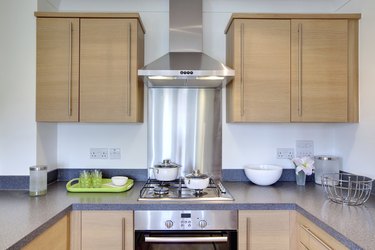 The type of oak and the stain used in cabinetry or on flooring become the driving factors when choosing the paint colors that create harmony in the room. When the wall color competes or clashes with the colors in wood cabinets, trim or furniture, it can cause a slightly unsettled appearance. While oak is often associated with a look that is dated, the real offending culprits are usually the surrounding colors. A new color scheme can refresh the look of oak furnishings and bring the room up to date.
Harmonize With Earthy Colors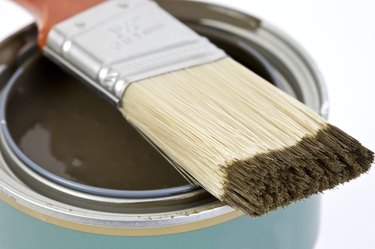 Earth-tone colors pair beautifully with the natural grains in oak furnishings, flooring or cabinetry. Muting a color with gray lowers the saturation or intensity, giving it that earthy quality. Design palettes that contain colors of the same intensity create a harmonious and balanced appearance. Decorating styles that commonly feature oak furniture such as Country, Lodge and Craftsman incorporate earth tone variations in fabrics, upholstery and accents. Earth tones transition seamlessly into modern interiors, where natural elements look timeless and sophisticated. Look to palettes that contain browns, beiges, grays, muted greens or reds for earthy effects.
Light and Subtle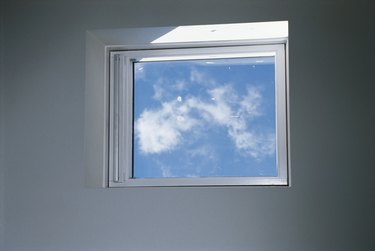 Most natural oak is a light to medium yellow-tinged wood. Honey oak is slightly darker with orange undertones and red oak has a slight red tinge. Light oak paired with soft off-whites, light beige or cream create a subtle contrast and a relaxed, casual atmosphere. Bright white and light blue walls lend a nautical or coastal feel.
For a modern, contemporary look, go with light gray. Gray has tinges of blue, green or purple, which all work well with the yellow tones of light oak. Be mindful of the undertones when considering beige walls with oak cabinets or furniture. The yellow and orange tones of oak clash with pink-based beige, making the wall look muddy or dingy. Beige with yellow, orange or green undertones work well with oak furnishings.
Rich, Deep Colors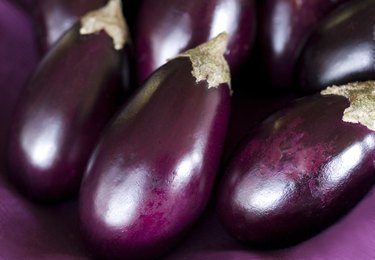 Dark, charcoal gray and deep, gun-metal gray with dark blue or green undertones make oak furniture and cabinets look updated, rich and sophisticated. For high contrast with the golden yellow tones of oak furniture, use a deep shade of the complementary opposite, such as eggplant or aubergine. This dark, muted purple adds a mysterious elegance to a bedroom. Bring out the orange tones of honey oak with a dark navy blue wall, adding a masculine feel with leather upholstery. Warm up an oak dining room table with a crimson red accent wall.
Tried and True Tones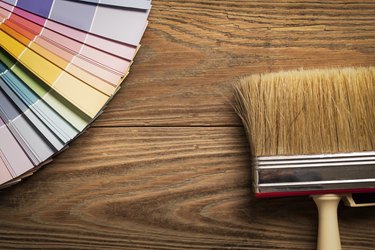 Earthy greens such as sage or olive pair beautifully with yellow oak. In a country or cottage setting, mix light oak furniture with painted furniture pieces in classic white or pastel hues of blue, pink or green. In Craftsman or Arts and Crafts style bungalow homes, Mission-style oak furniture is typically finished with a darker brown walnut stain. Shades of muted blue, teal, terra cotta or mustard yellow provide elegant, but earthy background colors. Complement rustic oak pieces in a Western or Lodge style home with dark evergreen, rust, gold or burnt orange.
---
Michelle Radcliff owned a retail home furnishings business for eight years. Radcliff offers decorating advice on her blog, Home Decorating News, is a regular contributor on interior design at LoveToKnow.com and earned certification as an interior decorator from Penn Foster College in 2013.