Subfloor sleeper are used in basements to protect certain types of flooring such as laminate, hardwood, and carpet. Most basements have concrete floors, which have the potential to draw moisture. Moisture can cause floors to warp, and provide a breeding ground for mold. The sleeper is designed to prevent warping and mold growth, which ultimately extends the life of your floor.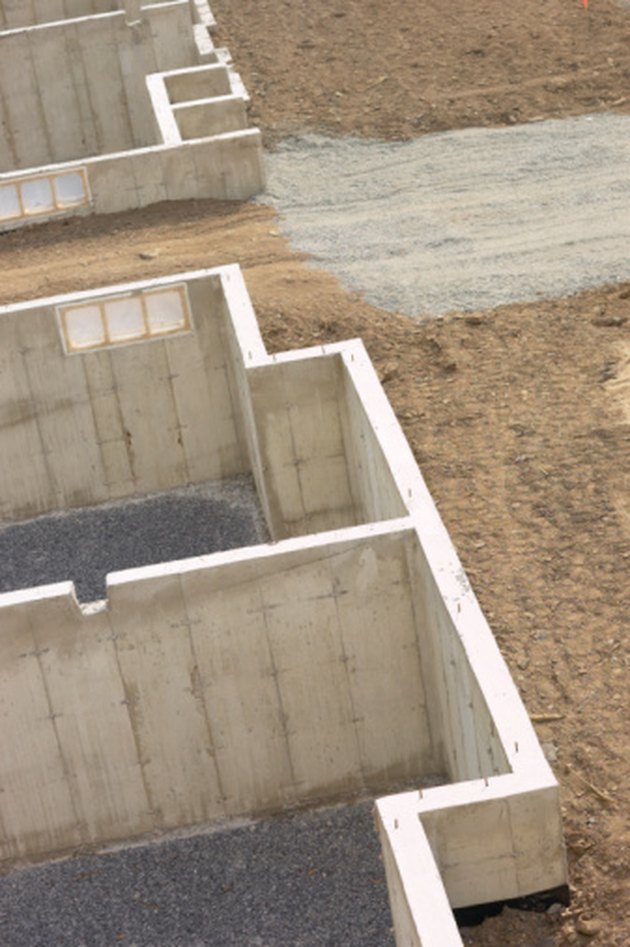 A moisture barrier must be used to to cover the concrete floor before you build, or have someone build your subfloor sleepers. The barrier is designed to keep ground water from rising through the concrete and ultimately into your subfloor. This rising water is known as water vapor. There are two materials that can be used as a barrier, which are 6 mil plastic or 15 lb. rolled roofing felt.
A frame is built and leveled on top of the moisture barrier that is constructed out of 2-by-4 inch studs. The studs are used to first make a box around the perimeter of the room, and the remaining studs are placed inside of the frame 16 inches apart. The 2-inch side of all studs must be facing up. The frame is then securely fastened to the floor with concrete fasteners to keep the sleeper from potentially moving when your house settles.
Tongue-and-groove plywood is used to create the floor of the sleeper frame. The appropriate thickness is 5/8 inch, and deck screws are used to fasten each 4-by-8 inch sheet to the frame.
The flooring of your choice can be installed directly on top of the tongue-and-groove plywood, unless a pad or underlayment is required by the manufacturer. Some carpet types require the installation of a pad, and certain laminate flooring requires the placement of an underlayment. Always follow the manufacturer's recommendations to keep from voiding your warranty.