Cascade All-in-One Action Pacs have a combination gel and powder contained in a pouch that dissolves in water. Action Pacs treat dishes in the pre-wash, dissolve, and rinse cycles. One pouch contains enough detergent to treat a full load of dishes.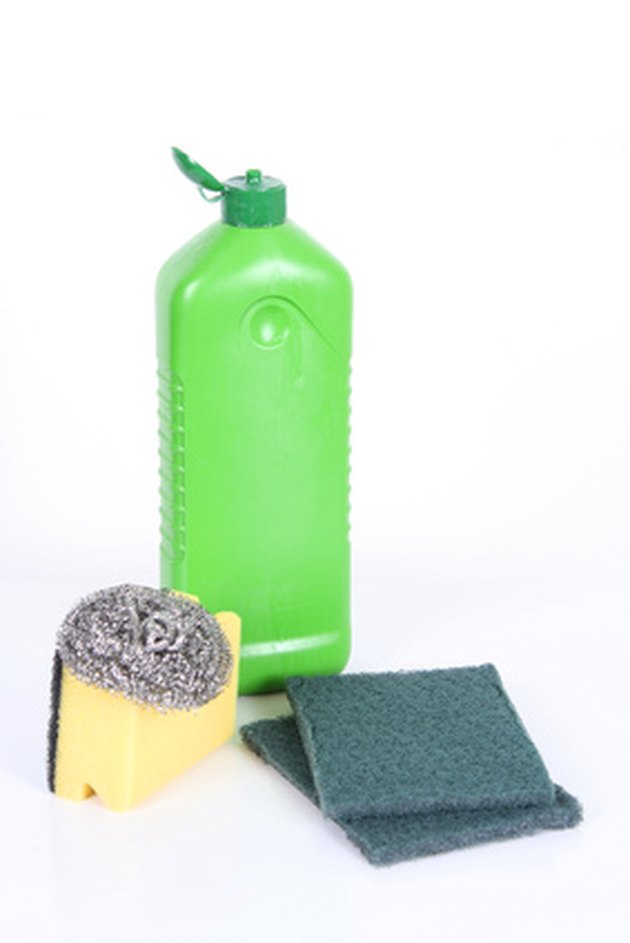 Step 1
Remove a single Action Pac pouch from the bag. The pouches dissolve upon contact with water, so make sure your hands are completely dry before touching them.
Step 2
Place the pouch in your dishwasher's "Normal Wash" or "Main Wash" compartment and close the lid. Do not puncture or open the pouch.
Step 3
Close the dishwasher lid and set the cycle to "Normal Wash" or "Light Wash," along with any other desired settings. Press "Start."