When you have invested in a beautiful marble floor, proper care is essential. Marble is a natural stone that should be maintained on a regular basis in order for it to keep its luster and look like new, even as it ages. Since marble is known as a porous stone, extra care is necessary to protect it from moisture and accidental spills. Marble must be cleaned and polished regularly. If you follow a simple regular regimen, your marble floor tiles can last a lifetime.
Sweep and dust marble floor tiles to pick up any loose debris. Use a sweeper duster, or hand-wipe the floor with a clean, dry cloth or chamois.
Fill a sink or bucket with warm water, and add one or two drops of nonabrasive dish soap, if desired. Soap is not necessary unless the marble floor is extra dirty. Use a wet sponge mop to dampen the floor tiles and clean the surface, removing any remaining dust or debris.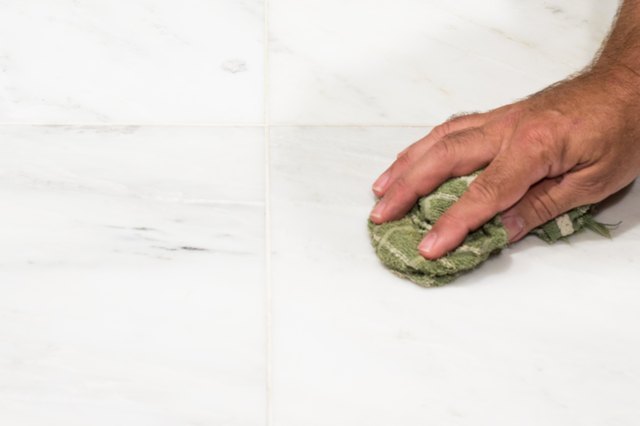 Dry the floor with a clean, dry cloth or a soft chamois to take up any moisture. Take time to ensure that the surface is completely dry.
Apply a high quality marble polish about every few months. Select a product made specifically for marble. Spray or pour the polish onto the marble floor tile as directed by the manufacturer and wipe away with a clean, dry cloth. Some polishes require a brief wait time before wiping it away.