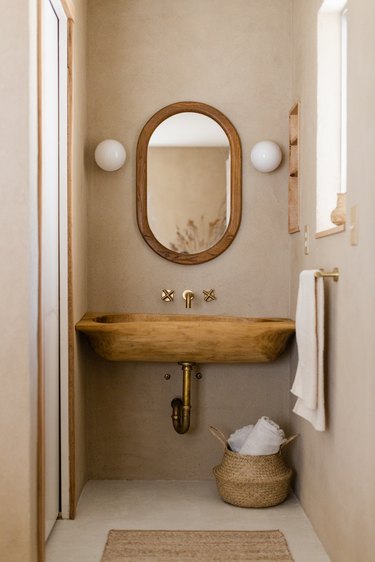 Sustainability has come to play an increasingly influential role in our lives at home. We make simple swaps here and there — from bedding to baskets to furniture — and even opt for major overhauls like net-zero builds with solar panels and all. As various brands do their part in embracing greener practices, we can do the same within the comfort of our own homes.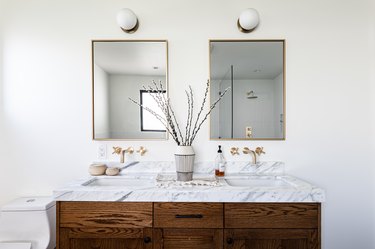 Installing eco-friendly lighting is a super low lift that makes for a great start towards greener living. LED bulbs are regarded as energy-efficient alternatives that not only lead to lower electricity bills but also last longer than the standard variety.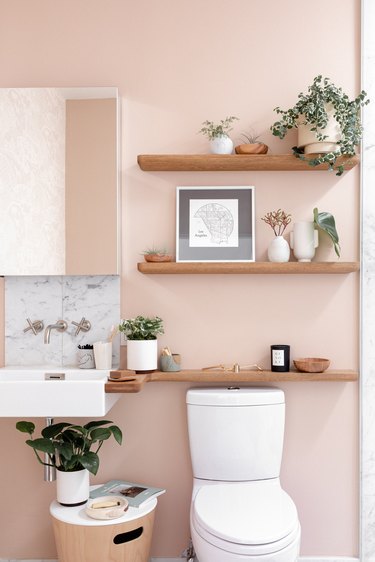 Cutting back on plastic consumption (especially single-use) is one of the most impactful actions we can take. When it comes to stocking your eco-friendly bathrooms, trade hard plastic for more sustainably sourced materials — think toothbrushes, soap dispensers, and even bath mats. Bamboo is an ideal alternative and as environmentally-safe as they come.
3. Save water with every flush.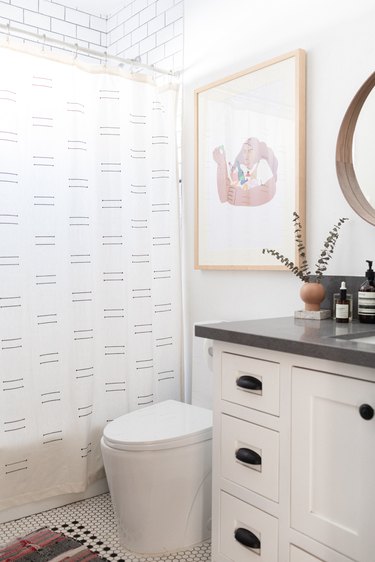 We generally don't think about the amount of water our toilets use, but if you're in the market for a new commode, consider one that comes with a low-flush option. It's especially great for homes with septic systems, as it puts less pressure on the unit, and uses less water per flush compared to its standard counterparts. And if you're really committed to the cause, install a bidet (be it a stand-alone or a seat addition). Not only does it reduce the amount of toilet paper used, but gallons of water as well.
4. Change the showerhead.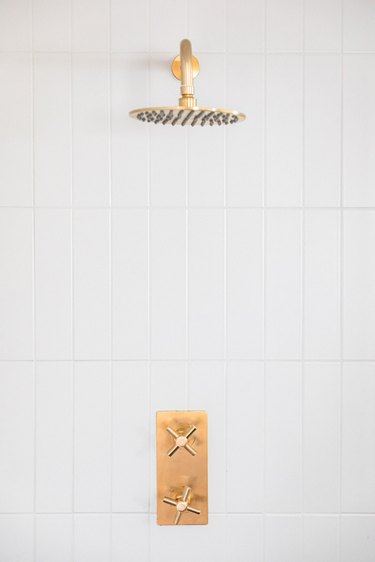 Speaking of water, your faucets and fixtures could also be costing you. While shorter bathtimes are always encouraged, investing in a low-flow showerhead makes for an efficient swap that can reduce the amount of water used. Spoiler alert: It won't affect the pressure, so no worries on that front.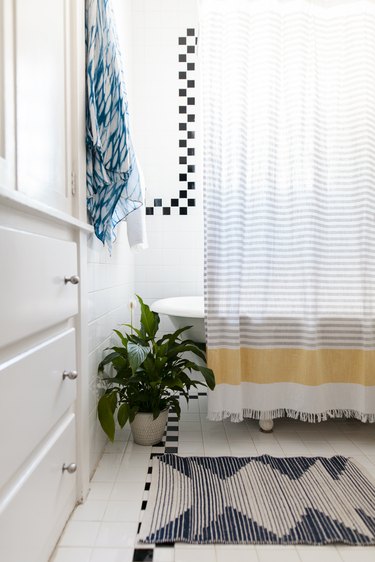 Eco-friendly bathrooms wouldn't be complete without equally sustainable textiles, such as towels, shower curtains (goodbye, plastic liners!), and even window treatments. Bamboo, linen, and cotton are prime alternatives when it comes to the former and a great opportunity to usher in a stylish pick.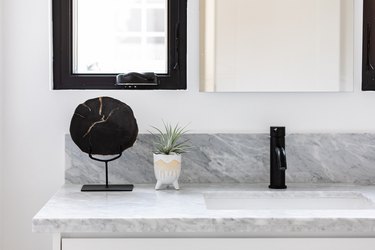 How often do you stand over the sink brushing your teeth as the water flows freely beneath you? We're all guilty of doing it and when making a conscious effort to stop doesn't work, it's time for another approach. Enter touchless faucets. With built-in sensors that detect motion based on triggering hand movements, they prevent water from running aimlessly and add an element of cool to the bath, to boot.
7. Consider recycled tile.