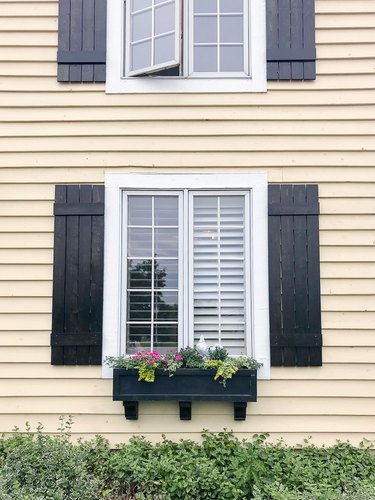 But surprisingly, we get just as excited about the seemingly little details, too. In this case, allow us to sing the praises of exterior shutters. Whether you choose to DIY a set — yes, that can be done, and easily to boot — or purchase them ready-made, shutters can provide your home with a near-instant makeover.
But before you get started, it's important to know that there are five main styles to choose from when it comes to exterior shutters. They all have their own aesthetic and/or practical qualities, so it's up to you to choose the look that makes the most sense for you and your home. Read on to discover which exterior shutter style would work best for you.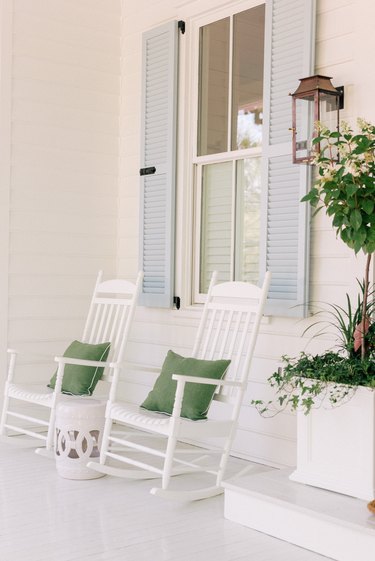 With their vertical stiles, the louvered shutters of yore were first created to allow ventilation within a home while offering privacy at the same time. Today, window screens provide that ventilation, so louvered shutters are more of a decorative choice than anything else. Julia of Gal Meets Glam chose the look for her home, in baby blue no less, and the result is classic and beautiful.
Among exterior shutter styles, the raised panel look is usually associated with, but not limited to, colonial-style homes — they can be utilized in modern-day designs as well. For example, Natalie of A Turtle's Life for Me painted her window shutters in black, giving the traditional element a sleek and current makeover.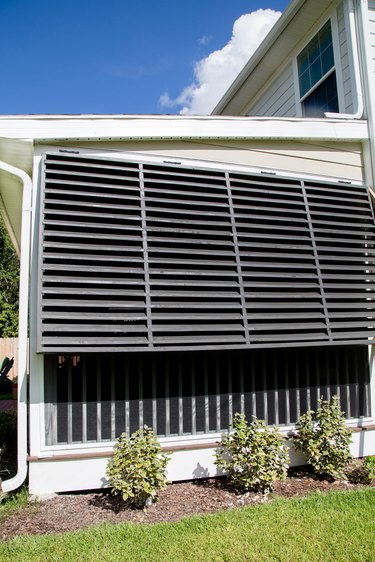 Mounted at a 45-degree angle and hinging at the top, Bahama shutters have long been tied to homes near the coastline that need added protection from extreme weather. They have a fresh, tropical feel to them, even when not displayed on a beach house. Josh and Kayla of Gray House Design Co. DIYed these Bahama shutters, and the end result looks professional and oh-so-coastal.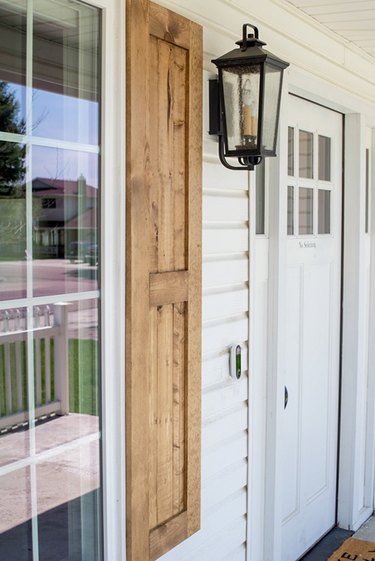 With clean, timeless lines, you pretty much can't go wrong with flat panel shutters as you gather home exterior ideas. Jennifer of Le Bois Home crafted these Shaker-style panels with a natural wood finish, adding warmth to white siding. It's safe to say, they certainly won't fall out of favor anytime soon.
5. Board and Batten Shutters
If you're aiming for a farmhouse look or something that seems a bit more homemade, look no further than board and batten shutters. They're created by joining three or four separate boards, and can also feature overlaying boards in vertical patterns or even a "Z" shape. To achieve a charming Craftsman look for her home, Nicole of Repurpose Life made black board and batten shutters with vertical boards at the top and bottom.