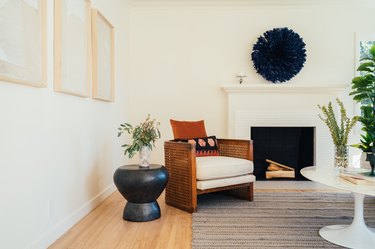 We want you to be just as enamored with the delicate accent as we are, so here are a few cream color ideas that work plain and simple.
1. Go for grayish cream cabinets.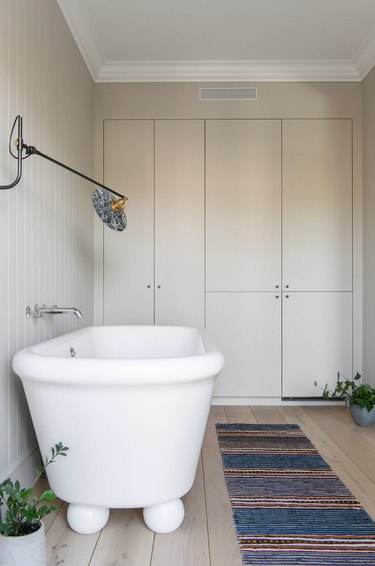 How do you turn a simple bathroom into a relaxing retreat? You paint the existing cabinets with a murky cream shade like Elizabeth Roberts did in this Cobble Hill townhouse. The light wood floors and massive freestanding tub certainly contribute to the zen vibes, but the cabinets (which have staggering amounts of storage) seal the deal.
2. Make closet doors stand out.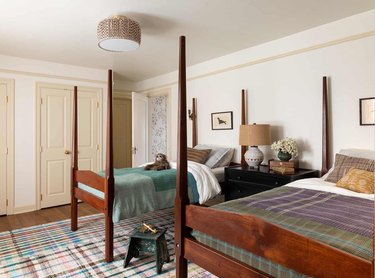 Now we want to paint all of our closet doors a different color thanks to Heidi Caillier. This Tudor bedroom experiments with color (just check out the green bedding and patterned rug). It still feels grounded, though, because the walls are white. The cream closets inject a little more of Caillier's signature storied style into the space, and they stand out marvelously.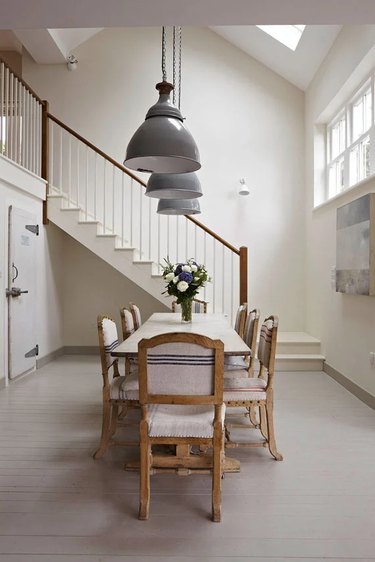 Is this dining area country or minimalist? We say it's equal parts of both, and those creamy walls certainly make the case for a mixed-style space. The subtle hue feels fresh here and actually more than compensates for the lack of decor and wall art. All that natural light bounces right off the paint, too.
4. Add a deep cream tile.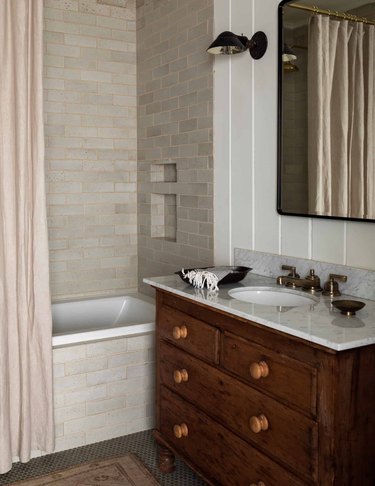 If you're over the classic white look in many bathrooms but still want a bit of softness, add a sultry cream tile instead. You can restrain the color to just the shower area or tile the entire washroom. Either way, you won't regret bringing in a little warmth.
5. Use it in the kitchen.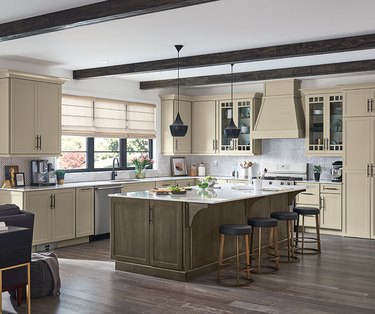 If your kitchen is the heart of the home, treat it as such and give your hardworking cabinets a makeover with cream paint. In this cook space from Master Brand, the upper and lower cupboards both got coated with the shade. But if you want to make less of a commitment, try keeping the uppers white.
6. Add warmth with furniture.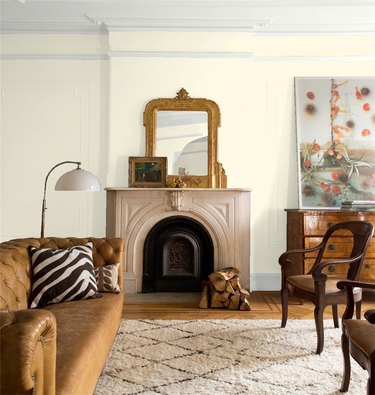 A cream room doesn't have to feel plain. After you give the walls a coat of paint (we like this shade from Benjamin Moore), bring in the dimension with a leather sofa, a vintage wood console, and maybe even a bit of animal print. A cozy rug will pull the entire space together.