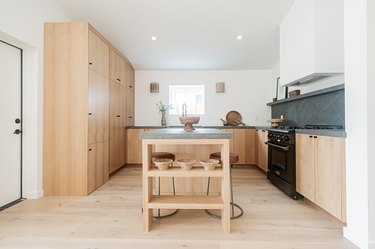 Much like any other decorating decision, when you choose hardwood floors, various factors have to be considered. For instance, the difficulty of maintenance can limit your options, and installation costs and durability might narrow down the selection as well. Fortunately, in the midst of all those stress-inducing considerations there's a bit of fun: picking a hardwood floor color.
While you're wracking your brain over how to deal with kids and pets potentially scuffing your beautiful planks (and all the mopping and polishing that lies ahead), let's lighten the mood with these hardwood floor color ideas. They illustrate why the responsibility is worth your while.
1. Light-Colored Natural Wood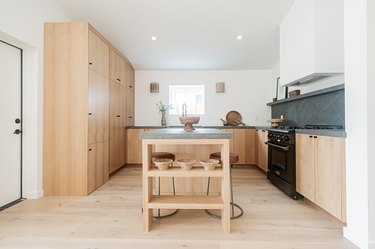 2. Black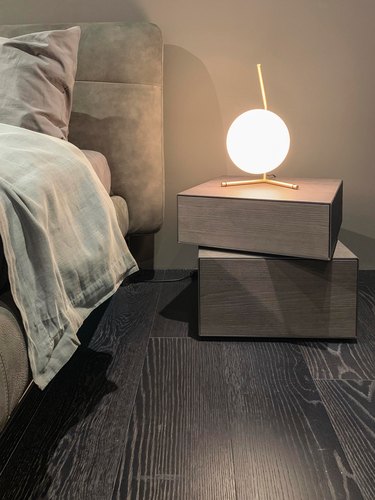 Aside from looking absolutely gorgeous and elevating the sophistication level of a room with ease, there's another advantage to installing black hardwood floors: durability. Because it absorbs more sunlight than light planks, dark flooring is less prone to fading. And it tends to maintain its original shade longer. We love the monochromatic palette of this bedroom and how the gray walls, shelves, and bedding accentuate the look.
3. Red-Toned Brown
4. Gray
Think gray wood floors automatically make a room drab? Think again. This living room capitalizes on the subtlety of the shade and has wood furniture, a massive stone fireplace, and a gray hearth. The midcentury aesthetic and crisp white walls keep the space from looking bland.
5. Deep Brown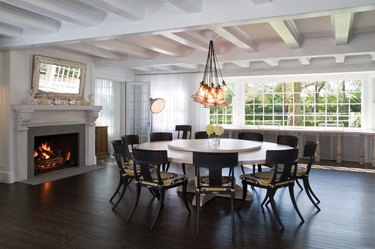 This lovely dining room from Chango & Co. serves as a perfect example of how to make dark hardwood floors pop. The light-colored table along with the white ceiling, walls, and accessories provide a nice color contrast, allowing the planks to command attention without completely consuming the space.
6. White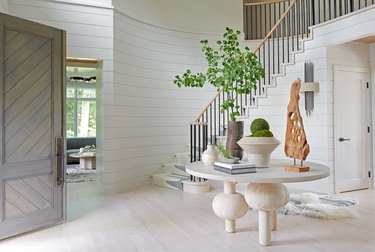 Neutral is the name of the game when it comes to this fresh entryway design by D2 Interieurs. Even the sculpture, the greenery, and the wood door contribute to the overall natural-chic vibe. Sure, white planks aren't the most practical option (they're absolutely guaranteed to show dirt faster than other hardwood floor colors), but the whitewashed look is incredibly stylish and bright.
---
Kenya is a freelance writer from Dallas. She currently contributes to Apartment Therapy and has written for various online publications, including Playboy, Essence, Bustle and more.