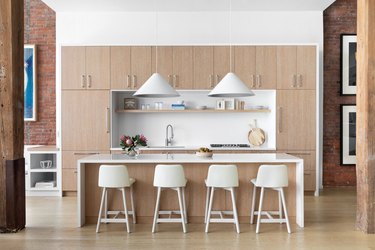 As one of the most common materials for kitchen islands, wood is a versatile choice that works well in both traditional and contemporary spaces. It's also ideal not only for the body of the island, but also for countertops (hello, butcher block). If you're doing a reno, check out these chic rooms that use a wood kitchen island in super chic ways.
1. Light Wood
2. Dark Wood
You could also go for a big contrast with a dark stained wood island, like in this chic space by Amy Sklar Design.
3. Cherry Wood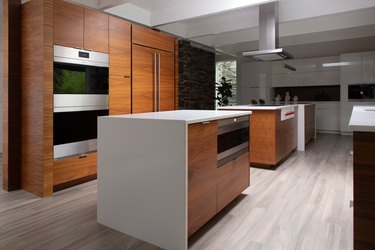 4. Patterned Wood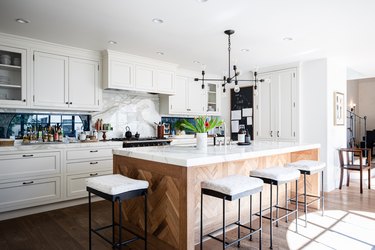 5. Traditional Style
Traditional kitchens often have warmer tones. They can use a darker wood, like the one shown here, medium wood, or reddish wood. Whatever you choose, it's a timeless look.
6. Contemporary Style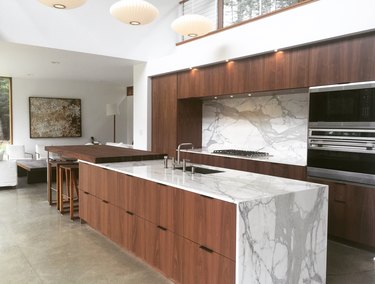 Combine a wood kitchen island with a white marble countertop for a contemporary look, like in this cook space by Dichotomy Interiors.
7. Rustic Style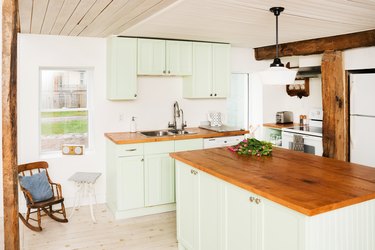 Wood can also be used in a more rustic chic style that recalls the French or English countryside. It's also a great choice for a modern farmhouse vibe.
8. Retro Style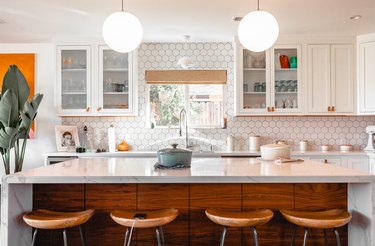 9. Wood Top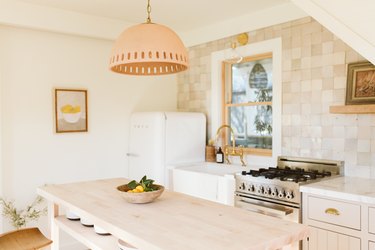 While wood counters do require a fair bit of maintenance as compared to stone counters, they are quite beautiful and add a touch of rustic flair.
10. Island With Storage
Kitchen islands are a great way to add extra storage space without disrupting your decor style. We love the look of this wood island in this arrangement by Chango & Co.