Your cooking space won't feel under-decorated if you go for a minimalist kitchen sink. In fact, you'll be able to create physical and visual space for the kitchen items you really love. And if you go more streamlined with your sink, you'll likely have more counter space. Small kitchens rejoice!
Take a look at some majorly minimalist kitchen sinks that will help you make the smart choice for your home.
1. Make it concrete.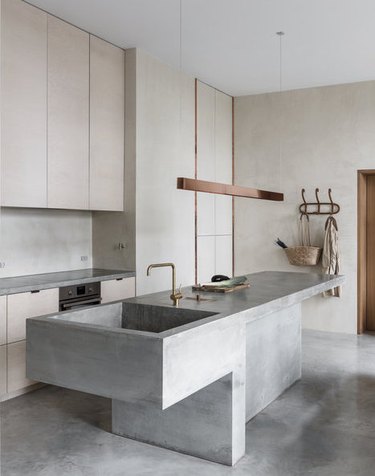 2. Take it off the wall.
3. Drop it in.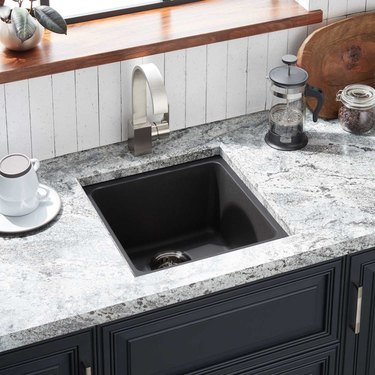 Live in a smaller space or trying to keep your kitchen budget from going bust? Look no further than a drop-in minimalist kitchen sink. This one from Signature Hardware will be affordable and minimalist. Add a sleek faucet and gray cabinets, like they did here, for extra oomph.
4. Go for sophisticated stainless steel.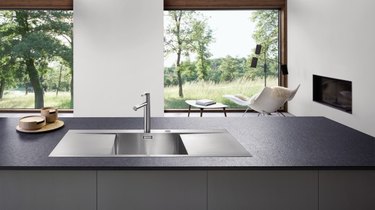 5. Get comfortable with contrast.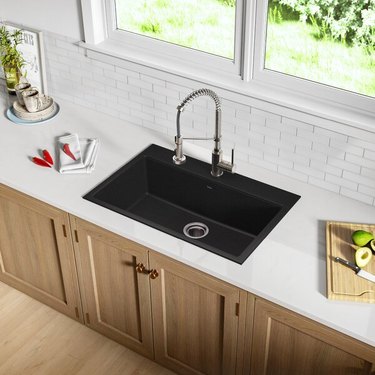 6. Make it artful.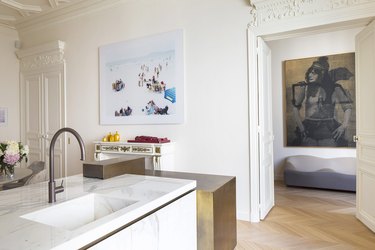 When your kitchen is like a work of art, why not install a sink that's artful too? This island sink has all the elements of minimalist design. But there are special additions like a bronze faucet that coordinate with the counter inserts. And of course, white walls keep everything feeling simplistic.
7. Add a touch of modern farmhouse.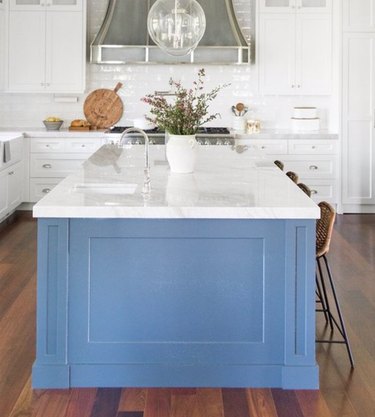 If you're not ready to make a lifelong commitment to a minimalist look in your entire kitchen, just go for a minimalist integrated island sink. Studio McGee did it perfectly and combined minimalism with a little modern farmhouse, and we love it.