Marie Kondo, organizational guru and author of the best-selling book The Life-Changing Magic of Tidying Up, has been beloved by savvy homeowners and renters around the world, but it wasn't until her recent Netflix series that she became a household name. For folks who are unfamiliar, the main theme of her KonMari method is to get rid of anything that "doesn't bring you joy," to better appreciate those items that do. So, that interesting vase your aunt got you and you've felt obligated to keep: yep, it's gone. And don't even get us started on those old sweaters you haven't worn in years. Say sayonara!
Ready to give your space a minimally minded makeover? Check out these nine clever IKEA decor hacks guaranteed to spark joy — not to mention lessen the clutter and up your home's organization game.
1. Turn a Hejne shelf into a wall-mounted shelving unit.
You can do so many cool things with an IKEA Hejne shelf ($9). Among our favorites is modifying it into a chic shelving unit. It's uber-functional in the hallway or office.
2. Turn a Moppe mini storage chest into a colorful desk organizer.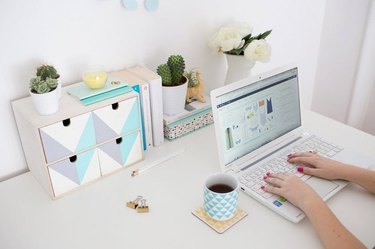 Want to bring some drama into your dorm room (and not the kind you'd experience with an unpleasant roommate)? You just need an IKEA Moppe mini storage chest ($17.99) and acrylic paint to create a pretty pastel desk organizer.
3. Turn an Ivar cabinet into an interesting sideboard.
4. Turn a Mosslanda picture ledge into a spice rack.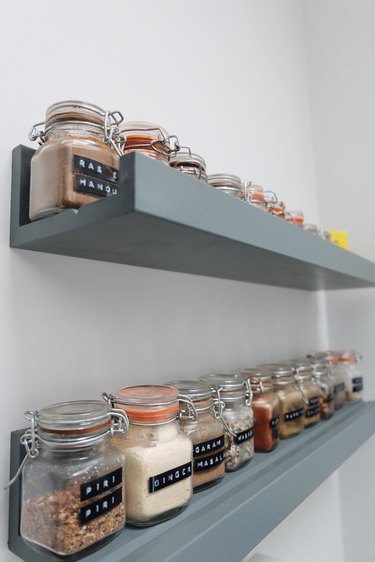 This is one of the most steal-worthy IKEA decor hacks of them all! Beth from the blog Dotty Dashes transformed a Mosslanda picture ledge ($9.99) — well, technically two — into a space-saving spice rack utilizing Kilner jars and a label maker.
5. Turn a Lots mirror into a magazine stand.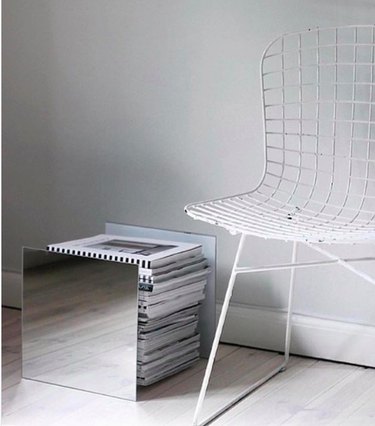 6. Turn a Hejne shelf into a bathtub tray.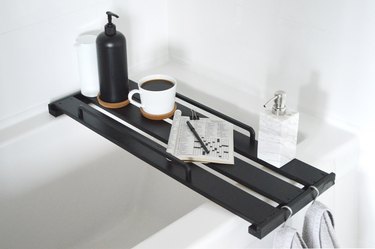 7. Turn the Lack side table into a vertical garden.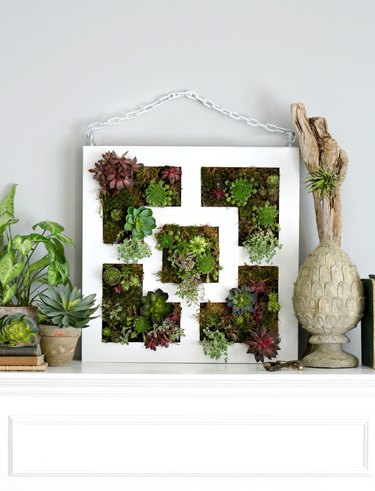 Plants make people happy. So, it's only fitting that you have ample greenery in your gleeful pad. Take a cue from Craftberry Bush by retrofitting an IKEA Lack side table ($8.99) into a vertical garden. It's a fabulous way to show off your succulent collection while giving your walls some well-deserved delight.
8. Turn a Bullig box into a book bin.
9. Turn a Tarva chest into a chevron dresser.