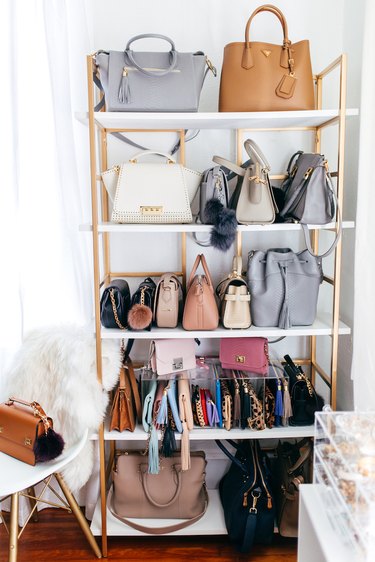 Be proud of your handbag collection — after all, these gorgeous items do more than just tote around your on-the-go necessities. Stored correctly, purses can work double-duty as decor, too. Update your entryway, bedroom, and mudroom — the options are almost limitless. Here are 10 genius ways to deck out your space while showing off your clutches, bags, and totes making it easier to match the perfect outfit to the perfect bag.
1. Repurpose a wine rack.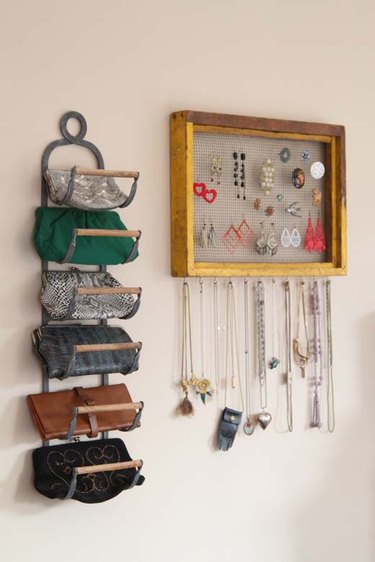 Follow the lead of Beth from Salvage Life and turn an old wine rack into a rustic-chic purse organizer. Smaller handbags (or clutches) take up a similar amount of space as wine bottles — making this easy organizer ideal for showcasing your collection.
2. Upcycle live edge wood.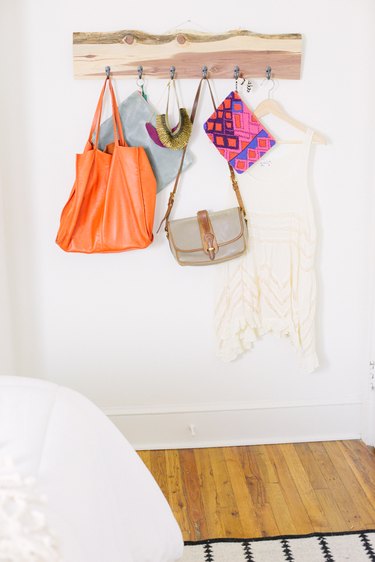 Over the years you've carefully curated a statement-making collection of handbags. It'd be a shame to hide them away in a plastic bin in the back of your closet. Display them proudly by installing wall hooks to a gorgeous piece of live edge wood like Atlanta-based painter Britt Bass did in her home.
3. Hang purses from a closet rod.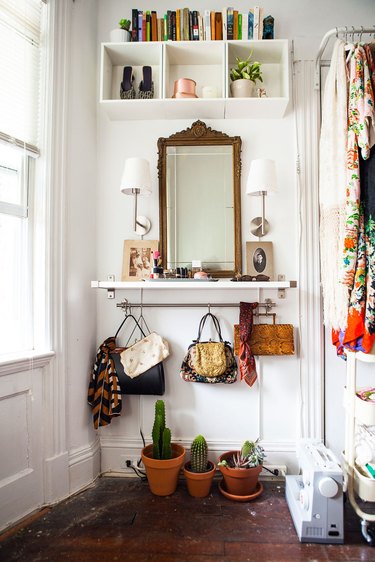 Want a more streamlined display? With the help of Ikea, Brooklyn-native Chloe Daley's handbags are always at her fingertips, hanging from a short closet rod just below her vanity shelf.
4. Use acrylic dividers.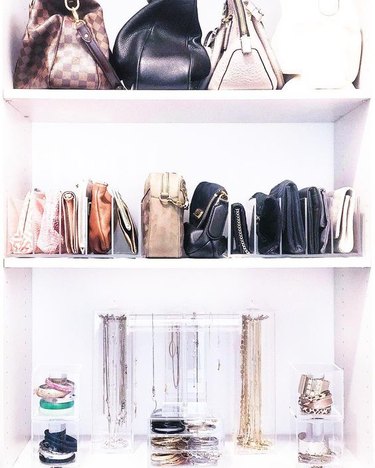 The team over at The Home Edit knows a thing or two about organization. So take a page out of their handbook and use acrylic dividers to store and beautifully display smaller handbags.
5. Stuff a hanging organizer.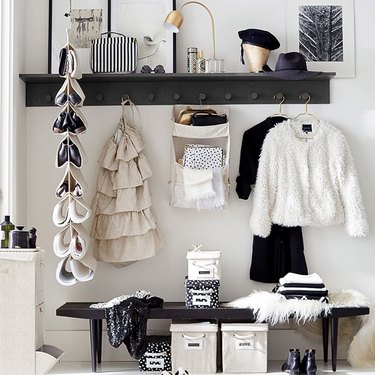 We use hanging organizers for all sorts of things — from shoes to office supplies. So why not purses? Use this organizer from PBteen with multiple small pockets for clutches, and use the bigger pouches for mid-size handbags.
6. Dedicate a bookcase.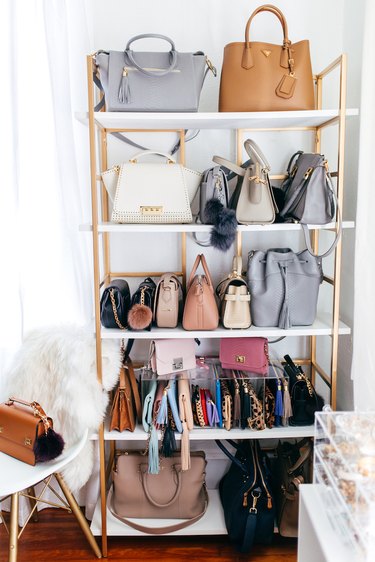 7. Think outside of the closet.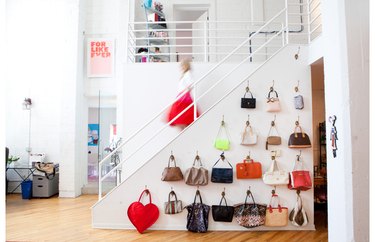 Free up some space in your closet by moving your handbag collection somewhere else. We love the idea of turning your fashionable purses into a gallery wall like this staircase wall in Skirt PR's office.
8. Drape purses from drawer knobs.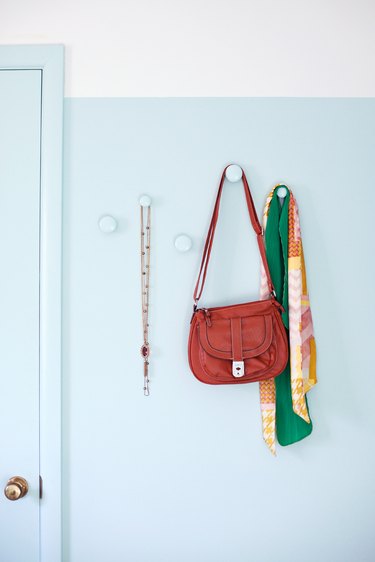 Paint drawer knobs the same shade as your walls to create an unobtrusive, elegant display. This entryway addition created by Mandi over at A Beautiful Mess can host a whole legion of handbags — or scarves and jewelry.
9. Make use of a clothing rack.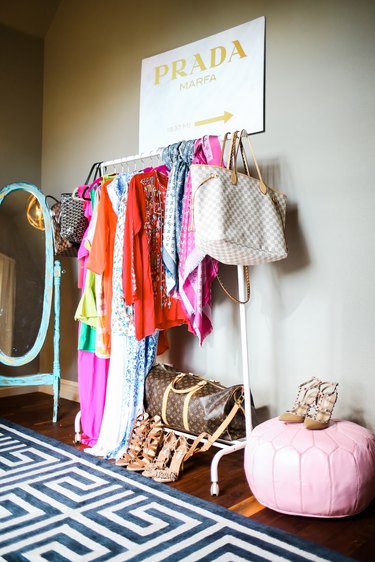 10. Your clutches deserve a drawer.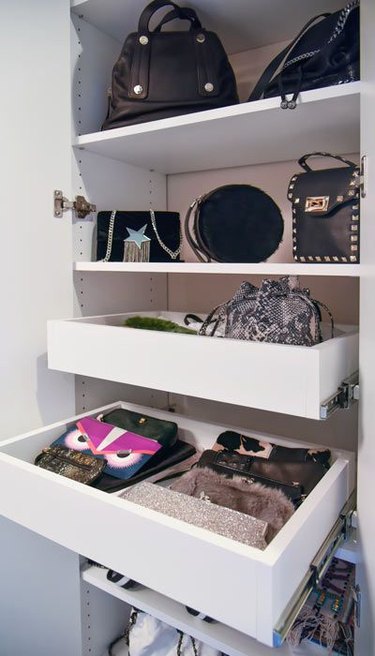 Keep your clutch collection dust free by storing it neatly in a pull-out drawer. This simple and convenient storage solution by Closet Works will keep your tiny bags in tip-top condition, not to mention, it will make finding each handbag so much easier, and faster.