Every great story is made up of a beginning, middle, and an end. A creative tapestry woven together with the power to transport the reader, taking them on an unforgettable journey. Whether you fancy Louisa May Alcott or J.R.R. Tolkien, the literary loves of your life deserve to be surrounded by decor that's as timeless as their classic works of art. Luckily, these stunning soapstone bookends — with a powerful backstory of their own — do just that.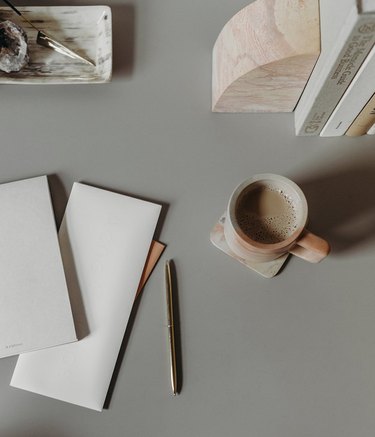 The tale of these hand-chiseled beauties begins in Kampala, Uganda, where a Californian couple, Courtney and Laren, fell head-over-heels for the native materials and local craftsmanship they discovered in their new home: Africa. And just like that, the brand Rose & Fitzgerald was born so they could share beautifully crafted heirloom objects — like these jaw-dropping bookends — made from luxurious natural materials with the rest of the world.
Made from marbled soapstone, each bookend is individually hand-chiseled — using techniques that have been passed down over generations — in the Tabaka Hills of Kenya. Each piece is truly unique and authentic as the stone's dreamy veining is a varying combination of cream-colored hues, mixed with shades of blush and gray.
So celebrate your passion for books in style, by starting and finishing your collection of beloved tomes with the graceful silhouette of these curved bookends. Stunning from every angle, you'll never regret the choice to invest in these envy-inducing pieces of decor perfect for the book lover in all of us.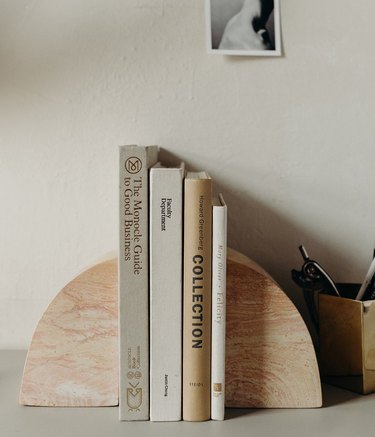 ---
Ariane Moore is an Editor at Hunker. After earning her B.S. in Interior Architecture and Design, she enjoyed working on a variety of projects ranging from residential to hospitality at award winning design firms in both Las Vegas and Los Angeles. She also served as Design Editor at Natural Child World magazine.
View Work