When you have a fiberglass shower pan at the base of your shower area, you quickly realize this flooring must be cleaned weekly, if not more often. Dirty feet and soap scum are the main culprits of the discolored buildup that accumulates on this shower floor, and when body oils and other elements also accumulate, you are left with a discolored shower pan. To clean the fiberglass surface, mix a few cleaning ingredients together and begin working on the shower cleaning.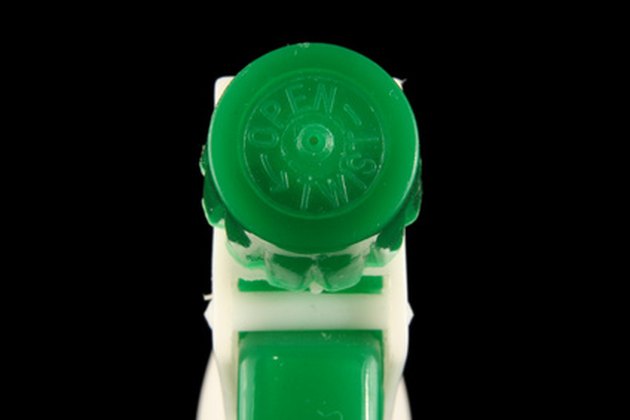 Step 1
Pour an equal combination of water and white vinegar into a spray bottle.
Step 2
Dust a coating of baking soda over the entire shower pan.
Step 3
Spray the baking soda with the vinegar mixture, until the baking soda turns into a thick paste.
Step 4
Run a nylon scrubber under water, and scrub over the fiberglass shower pan.
Step 5
Turn on your shower, and let the water rinse down the drain. Repeat the scrubbing process if any residue is left behind.