Ring size is perhaps one of the most important factors you must consider when you buy a ring, either for yourself or for a loved one. Any jewelry shop should tell you your ring size for no cost, but this option is not available in some situations, such as an online ring purchase. For such occasions, you can quickly and accurately measure your ring size with a few common materials.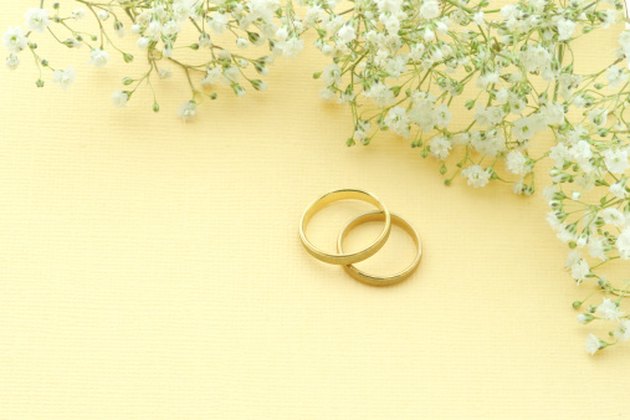 Step 1
Cut a 1-foot-long piece of string. Thin string should be used to get the most accurate results.
Step 2
Position one end of the string at the top of your ring finger, in the spot where a ring normally rests.
Step 3
Wrap the string around your finger and mark the spot where the string meets. If your knuckle is much bigger than the rest of your finger, you may need to loosen the string a bit. Do not, however, loosen it so much that it's bigger than the circumference of your knuckle.
Step 4
Lay the string out on a flat surface. Measure the distance from the end of the string to the mark.
Step 5
Compare the measurement to a ring-size chart. If your measurement is in between two sizes, you should round up a size. Most online jewelry outlets will have a ring chart available for download.