Things You'll Need
Anderson windows model and measurements

Screwdriver
Tip
Call 1-888-888-7020 for Anderson Windows & Doors customer service.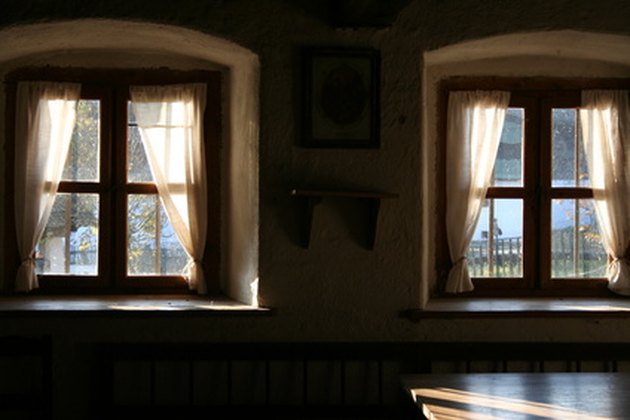 Anderson windows have cords that need to be replaced or repaired over time. Some models have wooden parts that you pry off and then take out the sash. Others have a one-piece vinyl jamb that cannot be removed. Because there are so many different kinds and models of Anderson windows, the directions for replacing cords depends entirely on the style of windows you own. Although replacing cords is a relatively easy procedure, the best way to find out how to replace the cords on your specific windows is to call the customer service department at Anderson Windows & Doors with your window measurements and the model you own.
Step 1
Measure the visible glass on your window sash. Call your Anderson parts supplier with this information so that he can match your measurements in the parts catalog. Order new balance boxes for the specific kind of Anderson window you have. If the jamb liner is brittle, order a replacement for it as well.
Step 2
Raise the lower sash. Remove the screws in the liner. The liner will pop out.
Step 3
Lower the sash. Swing it in toward you to remove it from the liner. Remove the cords.
Step 4
Do the same thing as above for the upper sash. Remove the head jamb liner at the top of the sash. You should be able to see the metal boxes that the cords fit into.
Step 5
Unscrew the metal boxes and remove them.
Step 6
Replace the new metal boxes. Put the window sash back together in reverse order of the previous steps.
---
Donna Earnest-Pravel holds a Bachelor's degree in music education from the University of Houston. She has more than 25 years' experience in education, midwifery and alternative health care. Her portfolio as a freelance writer includes clips from "The Teaching Home" and "Texas Home School Coalition" magazines, online health forums and Demand Studios.