Things You'll Need
120-grit sandpaper

Rag

Polypropylene-polyethylene adhesive

Glue gun
Warning
Wear safety glasses and gloves while working with this adhesive.
Work in a well-ventilated area in temperatures above 40 degrees. Working in temperatures below 40 degrees will result in the adhesive not adhering properly. Avoid contact with skin since the adhesive may cause rash or irritation.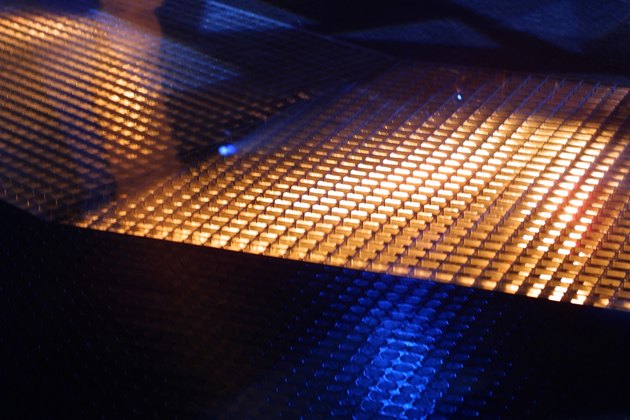 Metal and plastic don't bond well. However, the technology exists to unite even these difficult-to-glue materials. Attaching copper to polyvinyl chloride (PVC) requires not only the right glue but some extra work that you wouldn't normally put into gluing things together. You can join the two with a specially formulated polypropylene-polyethylene adhesive made to work with hard-to-bond materials, a good prep job and some time to let the glue cure.
Step 1
Sandpaper the PVC and copper surfaces to create a rough surface, using the 120-grit sandpaper. Clean the surfaces of dirt, debris and sanding dust, using the damp rag.
Step 2
Load the adhesive cartridge into the glue gun, remove the cap and apply the adhesive, dispensing it with equal pressure until you achieve a consistent and uniform color.
Step 3
Join the PVC and copper items together within three minutes of dispensing the glue. Press and hold them firmly together for one minute.
Step 4
Let the glued together items sit for at least 48 hours. The hotter the ambient temperature, the less time the glue will need to cure.
---
As a freelance writer and editor since 2006, Kiva Bottero's work has appeared in magazines such as "Healing Path," "Green Living" and "Synergy." He started Mindful Word online magazine to explore his love of mindfulness and engaged living. Bottero holds a Bachelor of Arts in political science from the University of Western Ontario and studied magazine publishing at Ryerson University.