Things You'll Need
Dry towel

Screwdriver

Paper

Pencil

Replacement float switch
Warning
Be careful when dealing with electricity. Avoid standing in water when disconnecting and reconnecting the power to the sump pump.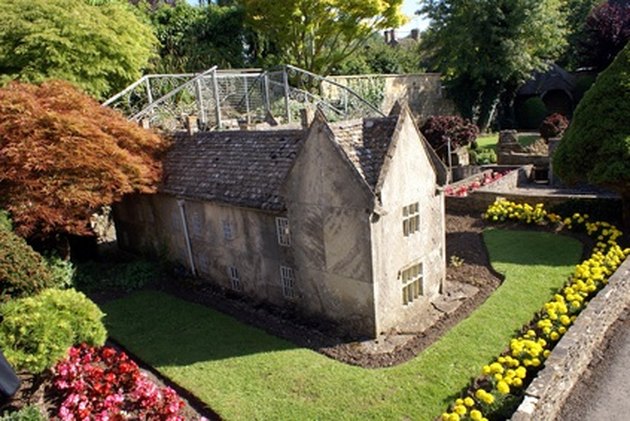 As water levels get higher, a float switch activates a sump pump that pumps water away from your home. If a float switch is damaged, it won't activate the sump pump and may cause water damage to your basement walls or flooring, according to the Sump Pump Info website. You can sometimes repair float switches by wiping away grime from the float mechanism and switch. If that doesn't work, then you need to replace the float switch.
Step 1
Pull the sump pump unit from the pump basin. This may require disconnecting plumbing tubes. Wipe off any excess dirt, debris or rust from the unit and the electrical cord with a dry towel. Unplug the sump pump from the electrical outlet.
Step 2
Spray the sump pump with a high powered hose to remove any excess grime stuck to the unit. Clean off the float. A build-up of grime on the float can make the float switch work improperly, according to the Handyman xChange website. Wipe off excess moisture with another dry towel. Plug in and replace the sump pump. If it still isn't working properly, you'll need to replace the float switch.
Step 3
Remove and unplug the sump pump again. Unscrew the sump pump float cap. This may require removing select screws with a screwdriver depending on the manufacturer and model of your sump pump.
Step 4
Draw a diagram of the wires you find inside the sump pump cap that are connected to the float switch. You'll need to reconnect them in this same way once you replace the old float switch with a new one. Disconnect the wiring to the float switch by gently pulling the wires away from the unit.
Step 5
Unscrew the float switch where it connects to the cap. Save the screws just in case your replacement float switch doesn't come with any. Place the new float switch in the same position as the old float switch. Screw it back into place.
Step 6
Clean off any grime or corrosion from the wiring. Connect the wires to the new float switch based on the diagram you drew. Screw the float cap back onto the sump pump. Place the sump pump back into the sump basin and reconnect the electrical power and any plumbing lines you may have disconnected as you first removed the sump pump.
---
Trisha Bartle began her writing career in 2007, with work appearing in publications such as "Adventures for the Average Woman" and DexKnows Weddings. She has also been a professional wedding photographer since 2001. Bartle holds an Associate of Applied Science in programming and game development.