Hanging pictures, ornaments and shelves onto the wall can be a challenging endeavor. For items weighing less than 20 pounds there is an easier alternative than having to locate studs in the wall. Butterfly screws will hold a lightweight item directly to the drywall. Banging with a hammer or using a stud finder are not required when working with butterfly screws. Installing a butterfly screw takes only a few moments, a couple of tools and a little bit of know how.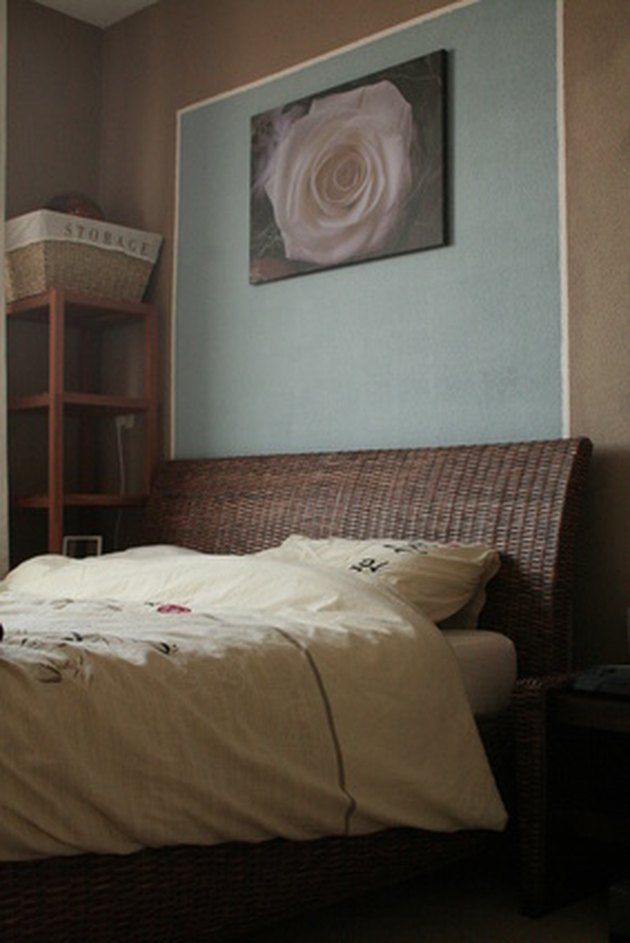 Step 1
Locate the spot where you want the center of the wall hanging to be located. Load the 1/4 inch bit into your drill and use it to make a hole at this point.
Step 2
Remove the 1/4 inch bit from your drill. Install the 1/2 inch bit and tighten the chuck. Drill through your 1/4 inch hole with the new bit to widen the hole.
Step 3
Unscrew the butterfly nut on your screw so that there is at least 2 inches of thread between the screw head and the nut. Fold the wings of the nut back and push the assembly into the hole.
Step 4
Pull on the head of the screw so that the expanded wings of the nut grasp the inside of the drywall. Twist the screw by hand to tighten the assembly.
Step 5
Replace the 1/2 inch drill bit on your drill with the Phillips bit. Adjust the speed on the drill to its lowest setting and snug the screw tight. Reverse the drill and back the screw out 1/8 of an inch from the wall to have grove to hang your picture wire.