You just bought that Jersey for your favorite sports star, or maybe they threw it to you during the game. Now you want to protect and display it.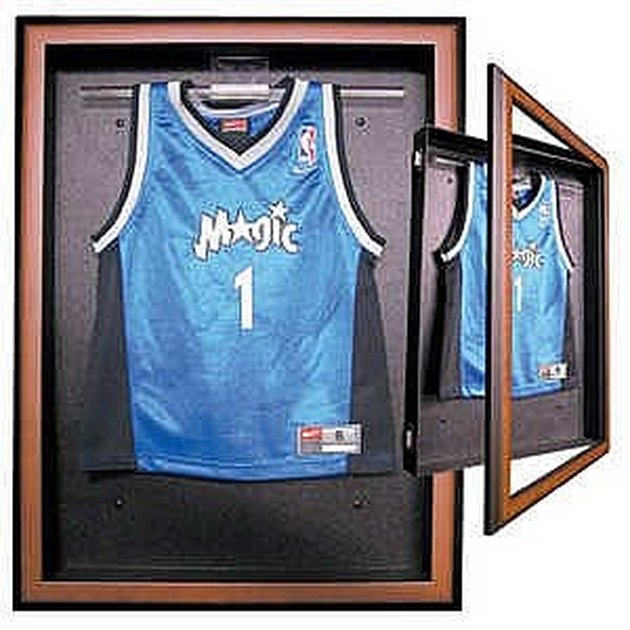 Step 1
Take plywood and cut with saw to inside .5 inch longer and .5 inch wider than the inside width/length of frame.
Step 2
Now, cut two strips 1 inch wide and the same length as the plywood rectangle
Step 3
Then use finishing nails to nail strips to the long sides of the plywood rectangle.
Step 4
Cut two more strips to fit along top and bottom of the plywood rectangle
Step 5
Attach jersey to inside of the plywood "box" you just made. Use desired method.
Step 6
Cut Plexiglas to fit on the inside of frame. Then glue it into place. Make sure to cut it large enough the glue can be hidden.
Step 7
Now Glue or Use nails to attach the frame to the box. If you measured it correctly you will have a box that is hidden from view thru the frame.