Vinyl is a sturdy material made out of PVC plastic that requires little care. Vinyl lattice is commonly used on vinyl fences to give the fence a decorative look. A lattice pattern is a crisscross pattern that is slightly trickier to cut than normal vinyl siding. Cutting lattice vinyl is the same as cutting lattice wood except with the vinyl you do not have to remove any staples as the plastic is melded together and not stapled together like wood.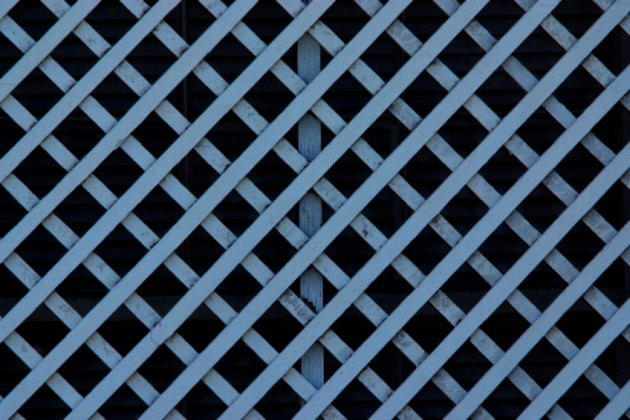 Step 1
Measure the length of the vinyl lattice that you want to cut. With a ruler, draw a straight line across the area you want to cut the vinyl lattice.
Step 2
Secure the piece of vinyl lattice on both sides to prevent it from moving as you cut. Put on your safety goggles.
Step 3
Turn on the power saw and cut in a straight line down the cut line you drew with the marker. Push the power saw forward gently through the lattice pattern until you get to the end of the vinyl.