Things You'll Need
T8 Ballast

Wire strippers

Electrical tape
Tip
The T12 and T8 have the same size end-caps, so you don't have to do any rewiring for those sockets.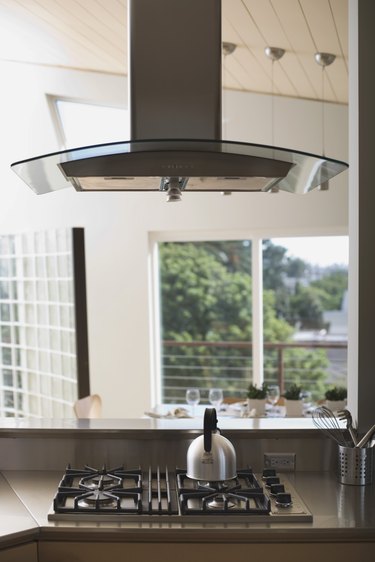 If your light fixtures are wired for T12 bulbs, you may be having a hard time finding the replacement bulbs that you want, as the bulbs for this ballast are becoming harder and harder to find. Replacing your T12 fixtures with T8 fixtures is more cost effective than changing out the ballasts, but if you invested a lot in your T12 fixtures and have developed a sentimental attachment, then you may want to invest in changing the ballasts and retaining the fixtures.
Step 1
Purchase a T8 ballast at a home improvement retailer. Be sure to look at the packaging on the ballast itself to make sure that it's a T8 -- with some manufacturers, you may even have to take the ballast out of the packaging to make sure it's the right type.
Step 2
Cut off the ends of the yellow wires from the fixture. Join them to the red wire that comes out of your new T8 ballast by stripping the ends, wrapping the wires together and wrapping electrical tape securely around them.
Step 3
Repeat Step 2 by joining one of the blue wires from your T8 to the two blue wires coming out from the fixture. Then, join the other blue wire from your T8 to the two red wires coming from the fixture. Make sure to cover all stripped wire with the electrical tape.
---
Leslie Renico's grant-writing career began in 2006 and her grants have brought in millions of dollars for nonprofits serving the poor and providing medical care for the needy. Renico has appeared on television and her articles have appeared in various online publications. She graduated from Saginaw Valley State University with a Bachelor of Arts in criminal justice in 1997.