Pella brand windows are considered among the best windows on the market for people looking for new or replacement windows for their home. In 2010, the company's windows were declared a "Best Buy" in the September/October issue of Consumers Digest magazine. Whether you are replacing a Pella window that was damaged by an accident, a storm, or due to a defect in the product, the process of repair is pretty much the same.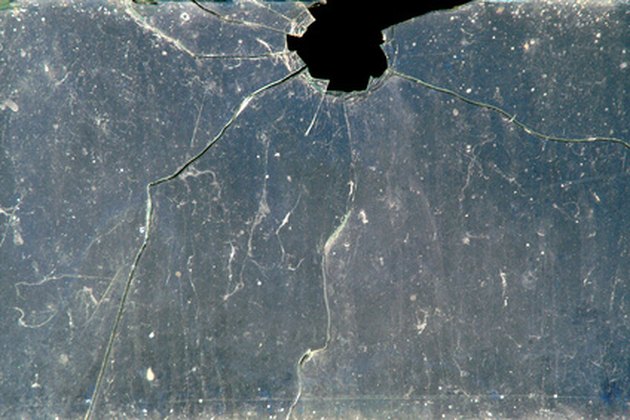 Step 1
Contact the retailer or contractor who installed the windows. They can advise you of your options for repair, and may be willing to repair or replace the windows, depending on date of purchase and warranty.
Step 2
Research the specific Pella windows you need to repair on Pella's website. Complete information on both warranties and owner's manuals can be retrieved from the link listed in the Resources section below. If your windows are still under warranty, you may be entitled to a repair or replacement, gratis.
Step 3
Touch base with your home insurance agent, who can advise you on the best course of action for repairing the window. Your policy may cover the repairs in full, or you may get reimbursed for the repairs by your insurer.
Step 4
For windows not under warranty or covered by other means, you may want to undertake the repair yourself. Begin by removing any glass still in the frame while wearing work gloves.
Step 5
Place the glass in a recycling container, or other container to prevent accidentally cutting yourself on it prior to disposal.
Step 6
Use a box cutter or putty knife to scrape away the old window caulking/putty from the frame. Also use these tools to work the glazier's points (metal window elements) from the frame.
Step 7
Apply a thin layer of fresh putty to the frame.
Step 8
Consult your Pella Windows owner's manual for correct sizing for your windowpanes, and order the sizes. Place the new windowpane into the frame, securing with glazier's points every 4 inches. Follow with another thin layer of putty around the perimeter of the glass.
Step 9
Remove any excess putty from the window glass using a box cutter or scraper, and paint over the frame, if desired.