You've scraped and scraped and you still can't get that ugly, stubborn wallpaper off the bedroom wall. Rest your aching arms, there's still hope. From a homemade liquid solution to a commercial wallpaper stripper, you still have a few tricks to try.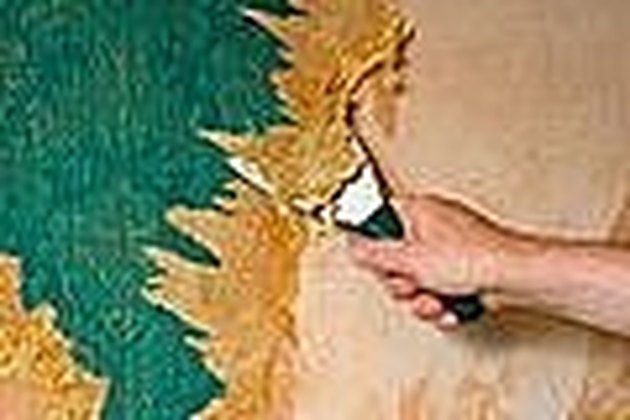 Step 1
Use some liquid help. Mix some white vinegar and a little dish washing soap in hot water to wash over the surface. Try fabric softener in your hot water instead of the vinegar and soap. Sponge on the liquid, use a rag or spray it on with a plastic spray bottle, which is the easiest method.
Step 2
Complete one area at a time in succession. Perforate the paper with the wallpaper scoring tool. Soak the paper with the hot water solution. Wait for about a half hour -- during which you can start the next section -- then peel off the paper. Scrape or wash off any remaining glue with trisodium phosphate mixed in water.
Step 3
Get some commercial help from a liquid wallpaper stripper such as DIF wallpaper stripper from RustOleum. DIF is available in a non-drip gel that you can spray right onto the wall to loosen up stubborn wallpaper, so it won't create a mess.