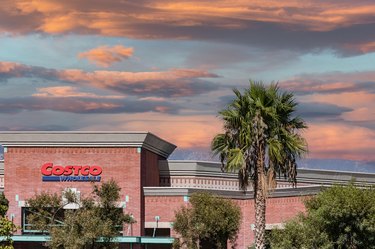 If you thought Costco had amazing deals, just wait until you find out about its latest sale. Recently, a Reddit user spotted a 48-count box of Pie in the Sky cakebites at the warehouse, and it was marked down to ... wait for it ... $2.97.
Originally priced at $19.99, the cakebites include two flavors: vanilla celebration and triple chocolate. The vanilla celebration version appears to be similar to a birthday cake flavor, complete with rainbow sprinkles. The triple chocolate version is topped with chocolate sprinkles.
According to Reddit users, each bite is about the size of a ping pong ball or golf ball. This makes them perfect for parties or whenever you're craving a quick treat.
If you're unfamiliar with Pie in the Sky, it's a small business located in Conroe, Texas. The bakery specializes in pie and dessert, though their cakebites (also known as cake balls) appear to be super popular.
Worth mentioning, the sale was spotted at a Costco warehouse in Durham, North Carolina. It's unknown if the product is available at other locations or if it's on sale as well. However, with a price point of just $2.97, it definitely doesn't hurt to scope out the frozen section next time you're at Costco.
Other products currently available at Costco:
The Nutty & Fruity Chili Tamarind Bites are causing quite the stir among Costco shoppers. The treats are equal parts sweet, spicy, and sour, making them a real party for your taste buds.
The warehouse is also offering the Taste of South Fried Pickle and Ranch Dip, which is made of sour cream, cream cheese, chopped dill pickles, and seasonings. It's sure to be delicious with chips and sliced vegetables, but something tells us it would work well as a spread too.