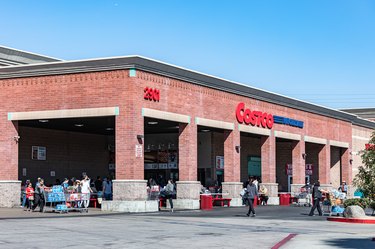 Sure, sweet and sour snacks are good ... but have you ever had a sweet, sour, ‌and‌ spicy snack?
If not, you might want to pencil in a trip to Costco. The warehouse recently brought back the Nutty & Fruity Chili Tamarind Bites, which are described as "evilly good" by Reddit users. One shopper even declared: "Once you buy these, they become a staple."
If you're unfamiliar with tamarind, it's a fruit that's related to peas. It grows in pods with sweet and sour pulp, which is traditionally used in many tropical regions on the world. For example, in Mexico and the Philippines, it's used in candy and beverages. It's also a traditional ingredient in soups, sauces, and noodle recipes throughout Southeast Asia.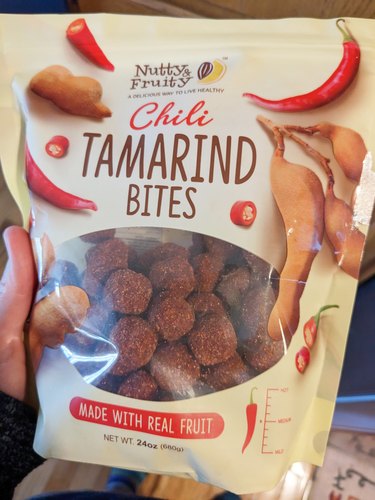 In the Untied States, tamarind isn't as common as other fruits. However, if you can get your hands on a tamarind treat, it will be an excellent addition to any snack pantry or spread.
But what does tamarind taste like, exactly? As one Reddit users shares, "it tastes like a tart cherry crossed with an apple." (Writer's note: That sounds about right!) Tamarind is especially delicious when paired with chili, as is the case in many Mexican candies.
All that said, the Nutty & Fruity Chili Tamarind Bites sound super tasty. You can currently find it at Costco for $9.99 per 24-ounce bag. The item number is 1646200, which you can use to check if it's in stock at Costco.
Where else can you buy chili tamarind bites?
The Nutty & Fruity Chili Tamarind Bites are also available via Amazon, but at a much higher price point. Fortunately, there are more comparable and affordable versions available, including this Mexican tamarindo candy.
You can also stop by a local Mexican or Asian grocery store, if you live near one. Here, you might be able to find chili tamarind candies or something similar.