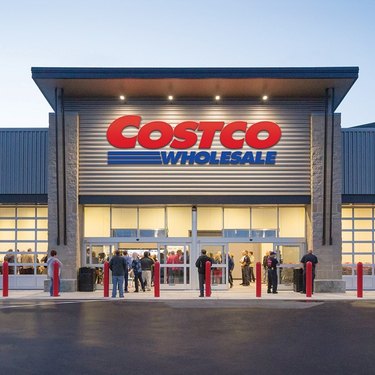 Costco keeps its warehouses full of merchandise at prices much closer to wholesale than you can find at traditional retailers, including a range of furniture, lamps, small appliances, and home decor items — not to mention clothes and a broad selection of groceries, most of which are sold in bulk. However, the inventory at a particular warehouse can be hard to check in advance, because the stores don't always stock the same products that are available on Costco's website. Still, if you know exactly what you're looking for, it's worth ​a phone call​ to your local warehouse to see if it has the items you like. Alternatively, you can use ​Costco's mobile app​ to create a shopping list specifically including items your local warehouse has on sale.
Inquiring About Online Items
Step 1
Find the product or products you want to buy on Costco.com. ​Note the item number​ for each one — you can find it above the price and under the item's name. For safety, note the product name and manufacturer as well.
Tip
Costco.com's search feature yields better results when you look up materials or colors instead of styles. If you're decorating a room in an antique style, for example, search for "bronze lamp" rather than "antique lamp."
Costco doesn't list the brand names for all its products. Some designers don't want word to get out that their products are available at Costco, so the corporation keeps some brand names under wraps.
Step 2
Look up the phone number for your nearest Costco warehouse. Search by city, zip code, or address on the site's warehouse locator, and the closest locations, along with the phone numbers and addresses, will be revealed in the list to the left of the map.
Step 3
Phone your chosen warehouse. ​Then, select the number option for member services.​ Give them the item numbers of the products you're looking for, and ask whether the location has those items in stock. The employee can check the availability for you. If the warehouse doesn't stock the things you want, order them yourself off the website, provided that you are a Costco member. The only items Costco orders into warehouses at customer request are tires.
Using the App for Inspiration
Costco's mobile app includes a list of time-sensitive, ​warehouse-specific offers​. You can also shop Costco's website with the app. It includes a shopping list feature that enables you to add the items you want to buy on your next trip to Costco.
Step 1
Download the Costco mobile app to your smartphone or tablet. Select your local warehouse when the app prompts you to, or scroll down to "Warehouse Locator" on the main menu and input your zip code to find your nearest store.
Step 2
Select "Warehouse Offers" on the main menu. If any items are discounted at your chosen warehouse, the app lists them, and, as a member, you will automatically receive the sale price. Make a note of the item numbers of any products you want to buy, or simply add them to your app's shopping list feature.
Step 3
​Phone ahead​ to make sure your chosen items aren't out of stock. Tap the warehouse map icon under "Warehouse Locator" to reveal the warehouse's phone number. Call the warehouse and select the number option for member services or speaking to a store associate; then ask them to confirm that the warehouse hasn't sold out of the things on your shopping list. Give the store associate the item numbers of your selections and they can check whether the warehouse still has them available.
Tip
To be notified when new discounts are available, go to "Settings" in your app and scroll down to "Notifications." Locate the button labeled "New Offers Available," and slide it to the right to turn on the notification.
---
Stephanie Mitchell is a professional writer who has authored websites and articles for real estate agents, self-help coaches and casting directors. Mitchell also regularly edits websites, business correspondence, resumes and full-length manuscripts. She graduated from Syracuse University in 2007 with a Bachelor of Fine Arts in musical theater.