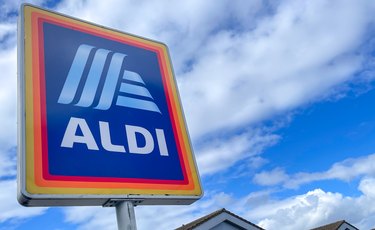 If you're all about carrot cake, the spring season can feel like a dream come true. Many of our favorite retailers are releasing carrot cake goodies, like the mini carrot cakes at Costco. And now, we can add carrot cake sandwich cookies to the list, thanks to the wonderful store that is Aldi.
The treat is created by Bake Shop Bakery, an in-house brand at Aldi. It consists of carrot cake cookies stuffed with cream cheese filling, which is perfect for that carrot cake-inspired touch. The cookies also contain raisins, though it's not overdone, according to Reddit users.
Those who have tried the snack say it tastes like oatmeal cream pie with a hint of carrot and raisins. Translation: It's delicious.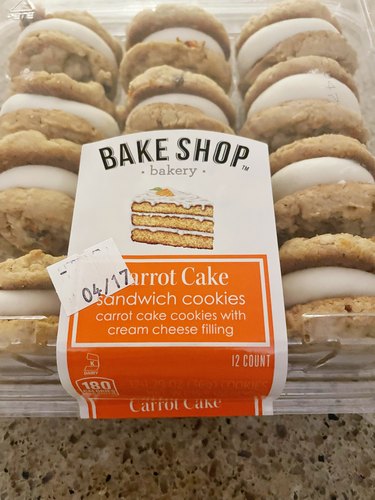 One box contains 12 cookies and costs about $4.99, but as always, the price might vary by location.
Since the Bake Shop Bakery Carrot Cake Sandwich Cookies are quite popular, there's a chance they might be sold out at your local Aldi. If so, consider making them from scratch.
Personally, we're eyeing this carrot cake sandwich cookie recipe by Bellyful. For starters, it takes just 25 minutes to prepare and 15 minutes to bake. It can also be easily customized, should you want to add powdered ginger, nutmeg, and/or cinnamon to the cookies.
Plus, by making your own carrot cake sandwich cookies, you could use gluten-free flour or dairy-free cream cheese if needed.
Other seasonal products at Aldi:
If you prefer more savory goodies, check out the cheese section at Aldi. Here, you'll find Emporium Selection's Easter Truckle Assortment, which includes Wensleydale Cheese with Raspberry and White Chocolate, Wensleydale with Lemon and Honey, and Aged English Cheddar. The cheeses are also shaped like spring motifs, making them perfect for your Easter spreads.