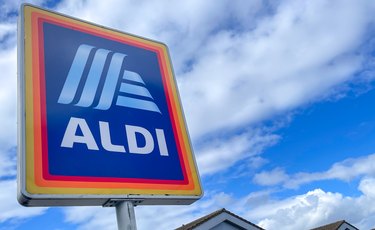 If you're an Aldi shopper who happens to be obsessed with cheese, we've got some great news. The retailer has brought back its Emporium Selection spring-themed cheeses, just in time for the Easter holidays.
For those unfamiliar with Wensleydale cheese, it's a mild sweet-tart cheese that's made in Wensleydale, North Yorkshire. All three versions at Aldi are imported straight from England, so you can be sure they're authentic and delicious.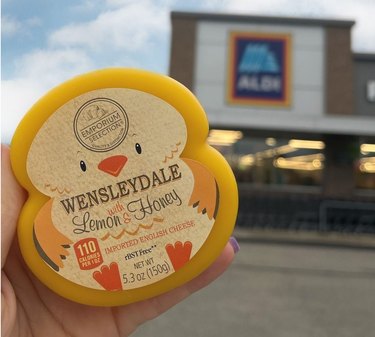 The raspberry and white chocolate version — which is in the shape of a pink egg — is an excellent option if you love sweeter flavors. Meanwhile, the lemon and honey variety is in the shape of a yellow chick, which is super adorable.
The Aged English Cheddar is described as a "smooth creamy cheese with a distinct bite." It also looks like a standard white egg, making it the ultimate addition to an Easter spread.
Each limited-edition gourmet cheese costs $3.99 per 5.3-ounce block. Spring has never tasted so good!
Other new spring items at Aldi:
Of course, the Emporium Selection seasonal cheeses aren't the only spring goodies back on Aldi shelves.
The retailer is currently offering its popular Specially Selected 7 Layer Bars, which are dessert bars featuring a "graham cracker crust topped with coconut, chocolate, butterscotch chips, and pecans," according to the packaging. Each box contains eight bars and costs $4.95.
Finally, there are Choceur Peanut Butter Bunnies, which allegedly taste better than Reese's Peanut Butter Cups, according to a post by Instagram user @adventuresinaldi.