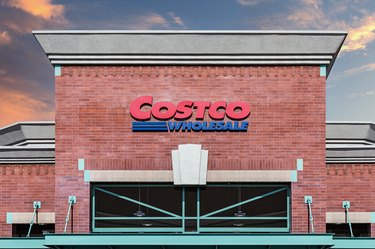 Lunar New Year begins on January 22, 2023, which marks the start of the Year of the Rabbit. The holiday is also known as Chinese New Year, though it's celebrated in many countries throughout Asia. And while the traditions vary among different cultures, one common thread is the delicious and traditional food.
However, you don't need to hop on a plane to enjoy tasty Lunar New Year treats. Costco is now offering a variety pack of Year of the Rabbit cakes, which were produced in Taiwan. The assortment includes three flavors: lychee, taro, and ice q. The latter features a peach-flavored filling made with white melon paste.
The lychee cakes are also shaped like adorable mini rabbits, which is a lot of fun.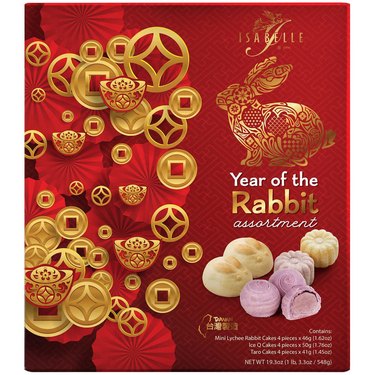 Each decorative box weighs just over one pound and contains 12 pieces, or four of each flavor. The item is also available online for $28.99, though it may cost less in stores. Case in point: One Reddit user shared that they bought the product for $23.99 in person.
You can check if the Isabelle Year of the Rabbit cakes are available at your local warehouse by calling Costco. Its item number is 1657853. Happy Lunar New Year!
Other Lunar New Year products to try:
If you're a coffee drinker, you'll want to try Copper Cow Coffee's new limited-edition Lunar New Year flavor, Milk Tea Coffee Latte. The product combines Vietnamese coffee (i.e, strong cold brew made with sweetened condensed milk) and Ceylon tea, two of Vietnam's most beloved drinks. The result is a "modern take on traditional milk tea," according to the Copper Cow Coffee website.
Bonus: All of the ingredients are sourced from organic farms in Vietnam, which is awesome. You can buy the new Milk Tea Coffee Latte by Copper Cow Coffee right here.