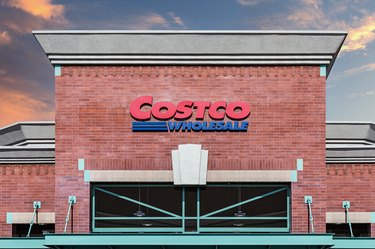 There's nothing like a seasonal comeback to get us in the mood for spring. Such is the case with Costco's lemon blueberry loaf, which is officially back on shelves. The item, which weighs about two pounds, is the ultimate sweet spring treat.
According to Costco Buys on Instagram, the loaf is made of a lemon batter, blueberries, butter streusel, and lemon icing. It also yields about 10 slices and costs $8.99, which is a great deal.
"It was good. Very moist, not too dense and not too sweet," said one Instagram user. "I could eat the loaf," commented another person. Honestly, same.
Some shoppers did mention that, while they loved the loaf, it was a bit light on the lemon flavor and blueberries. If you're in this boat, consider sprinkling lemon zest on the loaf to amp up the flavor. You can also spread blueberry jam on each slice for even more berry goodness.
To check if the lemon blueberry loaf is in stock at your local Costco, call your warehouse and ask about #1719747.
Ways to eat Costco's lemon blueberry loaf:
Besides adding lemon zest and blueberry jam to amp up the flavors, there are plenty of ways to enjoy the loaf.
Warm up a slice and add butter
Use the slices to make French toast
Spread lemon curd on a piece
Add whipped cream and fresh berries
Eat with a scoop of ice cream and drizzle of berry sauce
Other restocked Costco items: