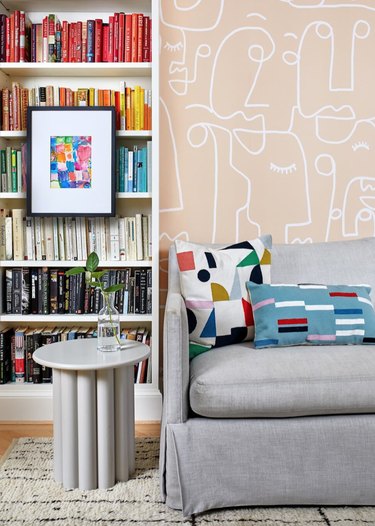 There's nothing like curling up with a good book. Even better, the act of collecting tomes to read again and again for recipes, mental escapes, and inspiration sparks joy in any household. And if you're curious about how to organize a bookshelf, consider what you say with your display, where you're showing off the collection, and how easily accessible your library needs to be.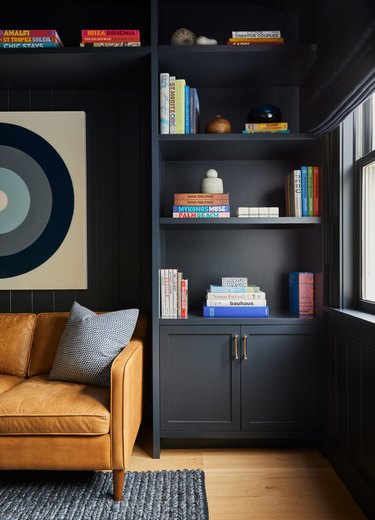 2. Keep the business up top.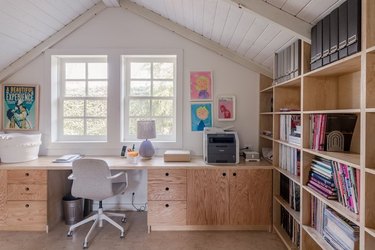 If your bookshelves are in the home office, consider keeping your work files on the top shelf away from everything else. This ensures small hands won't mess with important papers while still allowing access to fun stuff below.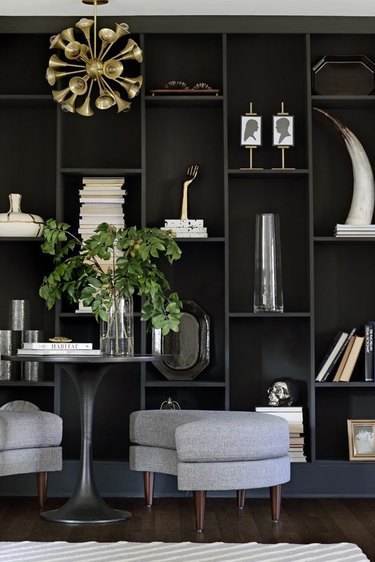 4. Be both spineless and stylish.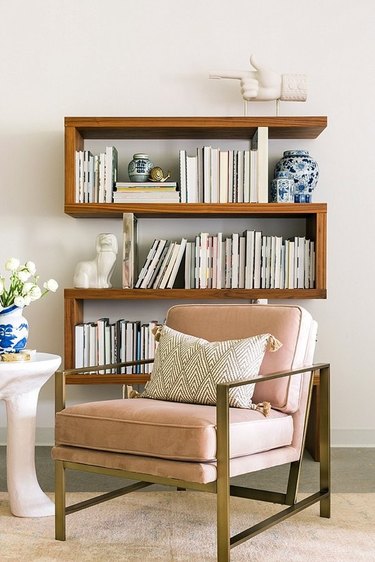 When selecting bookshelves, sure you'll want plenty of room for your growing library, but consider a unit that says something, too. Who isn't loving this modern open-ended option we spotted at Waiting on Martha? Plus, peep how the books are stored with their spines inward, coaxing you to look at each selection so you can keep track of what's on your shelves.
5. Be bold with bookends.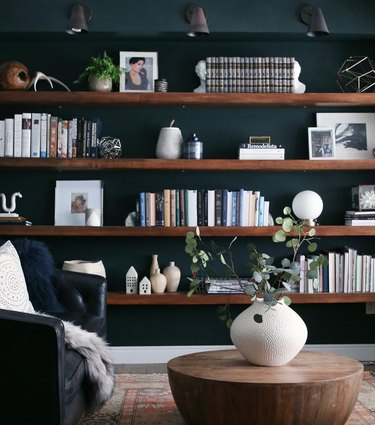 Group your books in categories according to size and subject with cute bookends for support. This mix and match vibe from Chris Loves Julia keeps things flexible and has us super eager to start collecting bookends stat.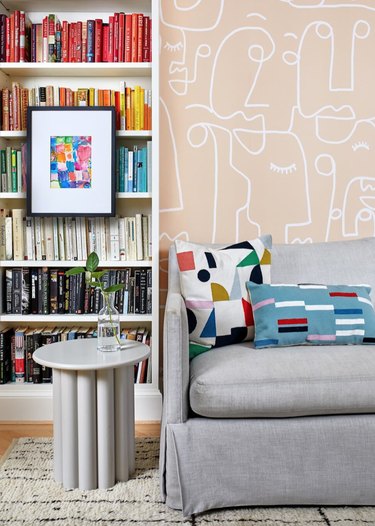 We've seen it. We've done it. We still love it a lot. Color coding your books is the perfect way to make a style statement and keep things organized on your bookshelves. You can even take it to the next level by creating colorful book covers yourself as a simple DIY.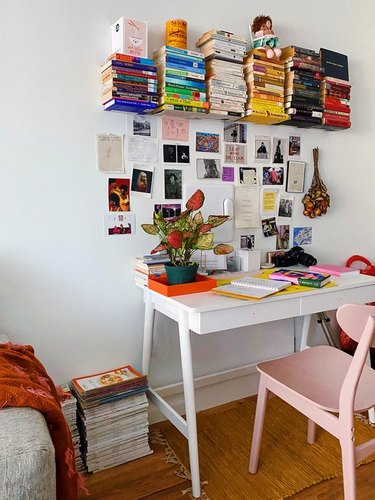 Serious readers, or students, can keep their books sorted easily by using acrylic shelves and stacking away. Take a look at this artistic idea from Yaminah Mayo that almost looks like a wall hanging. Plus, the clever color combos don't hurt either.
8. Take it floor to ceiling.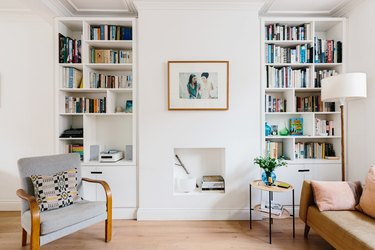 If you're lucky enough to already have, or can add, built-in bookshelves, go floor to ceiling for maximum results. Keep the kids' stories low, and take yours high. We love the idea of positioning them around a fireplace or tiny wall nook, too.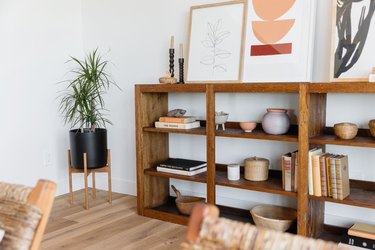 Using an open shelving unit will create the perfect minimalist look, especially if you incorporate a shorter option to keep your larger books or vinyl sorted. This approach works just as well against a wall or floating in the middle of a room.