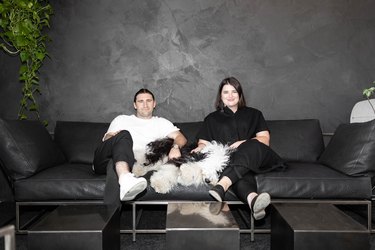 Who: Stephen Kenn and Beks Opperman
Where: Downtown Los Angeles, California
Style: Industrial meets cozy library
There are some pockets of downtown Los Angeles that are still remarkably untouched; old warehouses and auto body shops abound, evoking memories of the heyday of American manufacturing. From the outside, these industrial buildings look bare and nondescript, but many of the interiors reveal an entirely different story. In recent years, a new era of designers, entrepreneurs, and furniture makers have reinvigorated these buildings into modern live/work spaces, while honoring the character and history of the neighborhood. A prime example: the modern industrial warehouse loft of furniture designers Stephen Kenn and Beks Opperman. You might walk right past it if the gate is closed, but on occasion it's wide open. It boasts its very own cafe bar, where you might find them offering up coffee to neighbors and friends.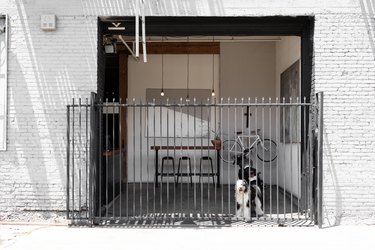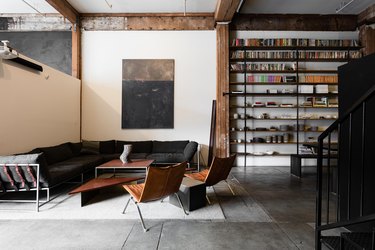 It took a while for the couple to transform the space from its original bare bones state. "When we moved in, it was all one big open space with concrete floors, wood support beams, 14-foot ceilings, and a roll up garage door," says Opperman. "Essentially it was a garage with a basic kitchen and bathroom." In order to warm up the space, they added several walls to divide the bedroom from the living area and converted the upstairs storage room into a Japanese-style meditation room. Perhaps the most impressive addition was a jaw-dropping floor-to-ceiling bookshelf featuring hundreds of books from Beks' own collection.
The decor evolved as their business grew. "When we first moved in we had very little money and were just starting to talk about starting a furniture design studio," Opperman remembers. "We furnished our space with mostly vintage or found objects. Many of those old items we have replaced with our own designs, but some have stayed with us." Now the space features a mix of their own work along with the work of friends, "Allied Maker, Bec Brittain, Truck Furniture, to name a few," she adds. Many of their own pieces are prototypes or works in progress, and "because of that, each piece has some imperfections or design flaws, but we love those small Wabi Sabi details," she says.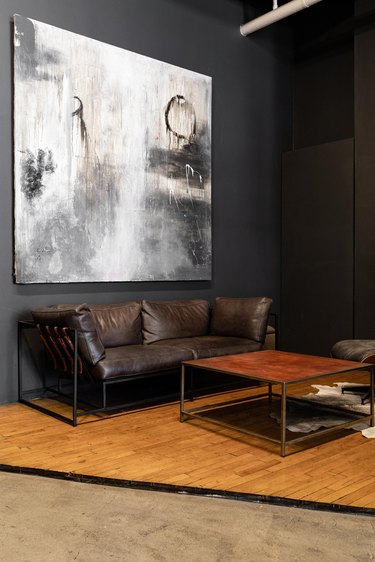 As cofounders, Opperman runs the business side of things while Kenn heads up product design, so aligning on a shared vision for designing their home came naturally. "We both love good, honest materials like wood, leather, and steel over plastic or man-made materials," says Opperman. Their design preferences aren't exactly the same, but they tend to complement each other. Opperman prefers a more minimal, light-filled space while Kenn enjoys a bit of a darker, homey feel. "He loves to have a lot of vintage or found objects that inspire him to think differently about construction and form," she explains. For local finds, they shop at Hammer & Spear, County Ltd, New High Mart, and Garde Shop and 1stdibs for unique vintage pieces. Their most prized possessions tend to vary: "We love our pair of vintage Poul Kjaerholm PK22 chairs in aged veg tan leather," says Beks. They also rotate some of their own favorite pieces. "Right now it's our Black Bison Leather Sofa with an Antique Nickel frame finish," she adds.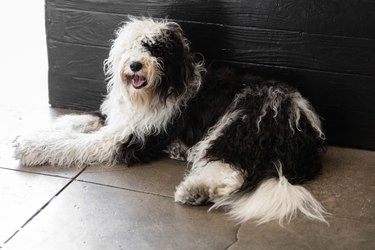 Prior to furniture design, Kenn ran a denim company where his appetite for design eventually grew from apparel to bags, furniture, and objects. The idea first came to him after taking apart a vintage sofa. From there, the first iteration of their signature Inheritance sofa was born. "In 2011, when I had the idea for our first sofa design, Beks and I decided to start the company together without investors, to see if we could build something together, without the pressure or input of other owners," he shares. "It was a struggle for a while, but we've been able to keep it going on our own." They attribute honoring one another's strengths as one of the main reasons for their ability to navigate both their home and work relationship.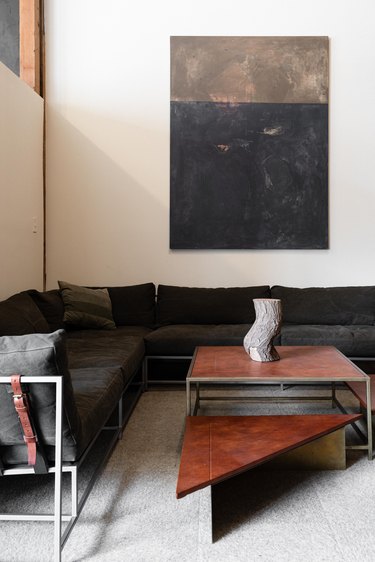 Kenn's pieces strike the balance between function and style. It's the kind of furniture you'd see in a hip LA loft: industrial, minimalist, with unexpected elements like antique brass buckles and reclaimed materials. His process sometimes takes months of ideation and conversations until the concept emerges. "I pull the trigger and the collection comes together very quickly," says Kenn. "Those few days or weeks of actually making those initial samples is the most exhilarating," he says.
Each piece is made to order as a part of their commitment to responsible and thoughtful manufacturing. Says Kenn, "My goal is to make things that help others think about simplicity, and using materials and processes that are more environmentally sustainable." This ethos has informed what types of items they bring into their home. "We take some time to research how a company manufactures before we considering purchasing from them," he says. "And it means we oftentimes try to repair or renew something that is wearing out before we replace it. Having those restrictions on what we bring into our home is both a challenge, and a reward."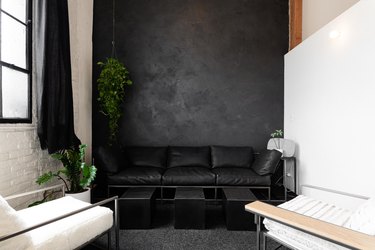 Downtown LA is in the midst of a lot of transformation, and creative small businesses are at the forefront of much of it. The LA design community has been incredibly formative for Kenn and Opperman, with a real sense of inclusivity among creatives. "It's a very friendly and open place, with the mentality that there is always room for more," Opperman says. "We have loved watching it grow over the years, and seen many great designers come up and see success in it." They have designer friends like Eric Trine, Chris and Amber Earl, Meyghan Hill of (wh)oreHaüs Studio, and Uri Davillier of Neptune, and Jon & Maša at Klein. "All of these guys are kind, friendly, talented, and community-building sorts of people, with unique design vision."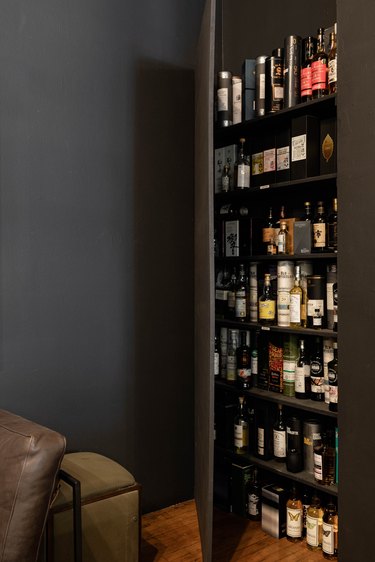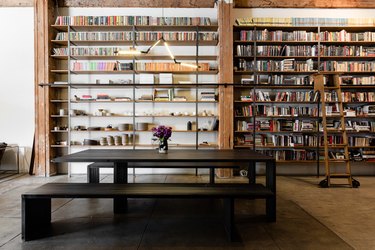 Just a short bike ride away from their favorite local haunts like Maru coffee, Bestia, Tartine Bakery, and Hauser & Wirth, there's so much to explore in their neighborhood. But their go-to for unwinding after a busy day is to stay in, cook dinner, and sip whiskey (Beks is a big collector) ... and maybe even climb the rolling bookshelf ladder and pick out a book.
Locals Know Best