Who: Sean Woolsey
Where: Costa Mesa, California
Style: Classic meets playful
As a furniture maker, Sean Woolsey set out to design timeless pieces with a focus on natural materials, including everything from walnut smart desks to leather lounge chairs, but it was his modern take on the iconic ping pong table that really put him on the map, thanks to the current revival of old-school recreational activities. Says Woolsey, "I think due to the nature of increased tech usage and screen time, people and companies want to mend digital overload with games and fun things to do."
According to Woolsey, his sleek, walnut ping pong tables, pool tables, and shuffleboards are some of his most popular pieces, which initially surprised him. "The ping pong table came first because I love ping pong and tennis. I always wanted to make one and never thought it would sell, and made one and less than two weeks later we sold it and had requests for more," he says. "Then, over the course of the next few months, we had requests for pool tables and shuffleboard tables."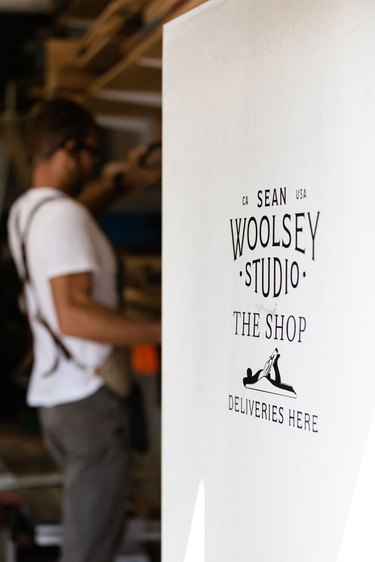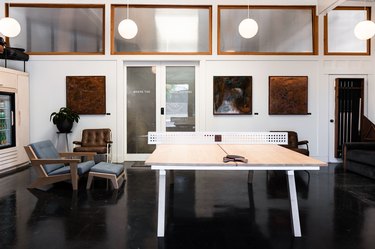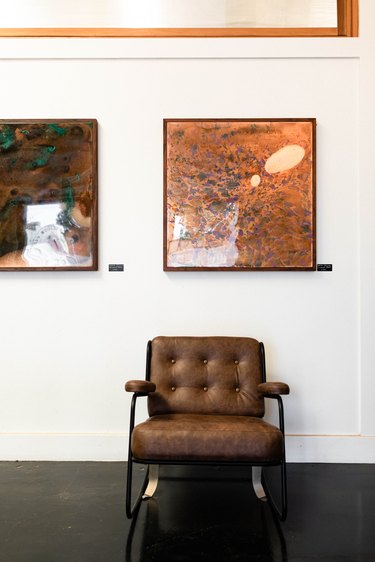 Those statement pieces quickly garnered notable press from the likes of GQ, Design Milk, and Men's Journal as recreational furniture for the design lover. He never set out to capitalize on the nostalgia trend; it just happened organically, much like his foray into furniture design. "I started building furniture very organically, with an intense curiosity for how things are made and taking them apart to find out," he says. Influenced by his father, a stained glass artist and photographer, Woolsey grew up building skate ramps and began deconstructing furniture. "I took classes, read books, and apprenticed for a woodworker for a while before setting out on my own," he says. "The business has evolved over the years: from us making one-off custom pieces to developing a brand that we design and build our own product line."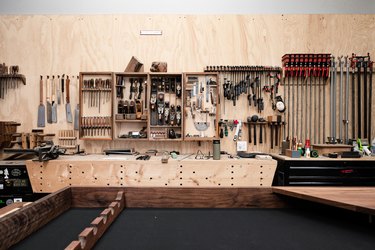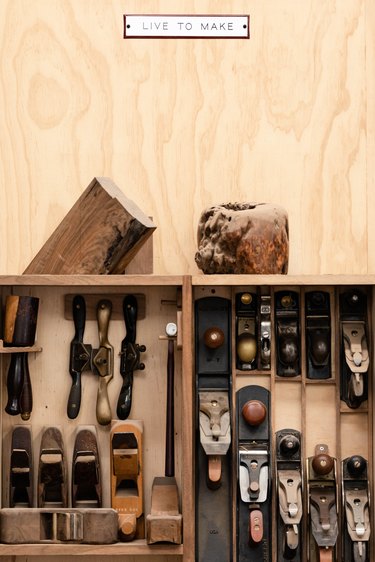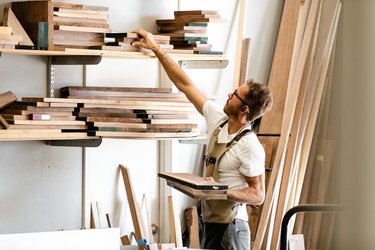 Woolsey works out of his studio in Costa Mesa, collaborating closely with local craftspeople, woodworkers, upholsterers, and welders. Inside his studio, prototypes and materials abound, with inspirational collages tacked onto the wall and tools hung along the wall in an aesthetic worthy of being featured in Things Organized Neatly. Surfboards are hung on display as works of art against stark white walls that meet black floors, making it look like a hip men's clothing store rather than a woodworking studio. It's the kind of space designed for productivity, inspiration, and collaboration. The kind of space you'd want to hang out in all day.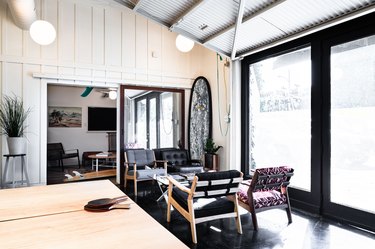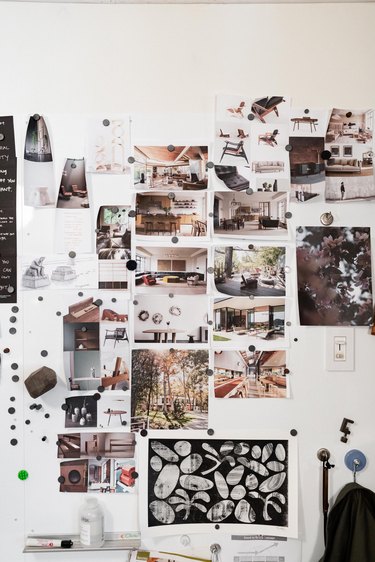 He works just two miles away from his home and enjoys surfing nearby. He's encouraged by Costa Mesa's creative community which he says is thriving: "There are so many new things happening. It is really a fruitful time." More broadly, he is connected to the L.A. design community, listing fellow designers Stephen Kenn, Jon and Masa Kleinhample, and Chris Earl among some of his closest friends. "They all want to see the best in people, are constantly connecting people and are always wanting to see the best in others," he says. "I am very blessed to have all these guys and more as good buds."
Each piece strikes a balance between classic and modern. The Campbell rocking chair, for example, puts a playful spin on the midcentury lounge chair with its tubular steel frame and memory foam cushions. It's an ode to Woolsey's grandfather, Bud Campbell. To achieve the old-meets-new look requires balance. "It's a combination of our attention to detail, honesty and respect for materials, and the balancing and blending of those materials," Woolsey explains.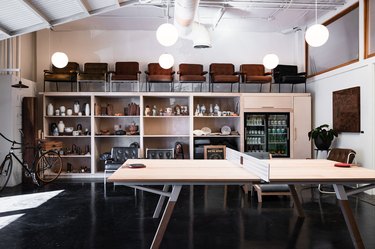 When coming up with new products, Woolsey obsessively researches. "If I don't know the product and how it's built, I will buy one and completely deconstruct it to see how it is, such as a pool table or a couch or chair," he says. "I have done this multiple times." Once he knows the ins and outs of it, he moves into prototyping and development, which can take anywhere between a week and months.
In addition to furniture, Woolsey is also a painter. His mesmerizing marbled works are painted on canvas and, more recently, metals. "The first series was on sheet metal and was inspired by the land, in particular, the colors and energy that we saw on a trip through Glacier and Yellowstone National Park," he says. The technique reacts to the materials in a totally unique way, which gives it a more natural and unpredictable feel. He also created a series using copper panels that was inspired by the ocean. "The copper series is the outcome of a year of contemplation and renewal coupled with several trips I made up and down the Pacific Coast," Woolsey shares. "I wanted to reflect the colors, tones, magic, and overarching experience of the ocean. It reflects on youth, and is titled 'through the window of the sea: the search for youth, freedom and an ever-changing utopia.'"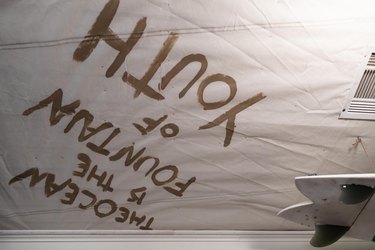 Woolsey is excited to expand his collection to include a couch and new chairs. "I recently did a trip to Bali and Java in Indonesia, and we are working on some chairs that we're going to build over there with some of the most talented craftspeople I have ever seen," he says. "It'll be launched next year in collaboration with a friend's company called Hati (which means heart). I am super excited about that and to partner with them."