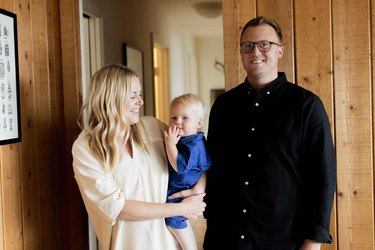 Who: Erika and Pete Panciera
Where: Leucadia, California
Style: Scandifornian surf shack
Blink and you might miss the exit for Leucadia, a still somewhat secluded Southern California beach community off the 5 Freeway, some 25 miles north of San Diego. And while much of the focus in Leucadia is on the funky boutiques, surf shops, and art galleries along the Highway 101 Coastal Corridor, or its three beaches, up higher in the canyons on the east side of the freeway, it's more open, more secluded, and a bit quieter.
That's where Erika and Pete Panciera, the husband-and-wife pair behind the home goods brand Norden, found the place they now call home, just over four years ago.
They came from a neighborhood more typical of neighboring Encinitas, with houses packed tightly together, near the beach. "The neighborhood where we live now feels rural, and our home backs up to a big field. It's nice to feel like we have some space," says Pete.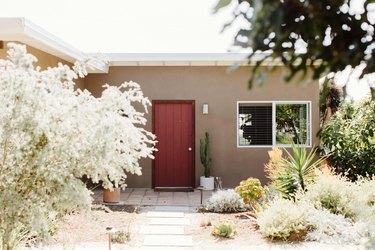 On the outside, the three-bedroom, one-bath home feels midcentury, while the inside bears the marks of various remodels, a mix of styles and finishes from over the years. "We loved the living room clad in wood and the rusty orange fireplace tile," says Pete. It's where the family of three — they have a young son, Oskar — spend most of their time.
"People tend to paint everything white, but we find the wood walls to be so inviting and unique," says Pete.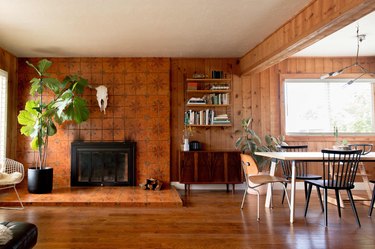 The rest of the home houses decor, furniture, and accessories from years of collecting.
"Most of the furniture is vintage, found along the way either at flea markets, Craigslist, auctions, or estate sales," says Pete, which they mix with some big box pieces as well. Pete adds, "If something has a good design and is affordable, we are all for it."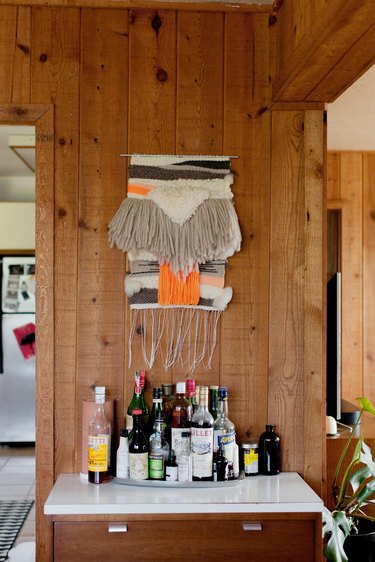 And that's actually one of the ethos behind their brand, Norden — simple, well-designed home accessories that could stand the test of time. Plenty of their own goods can be found at home as well — in an eclectic mix that feels uniquely theirs.
"Each object in our home has a story," says Pete.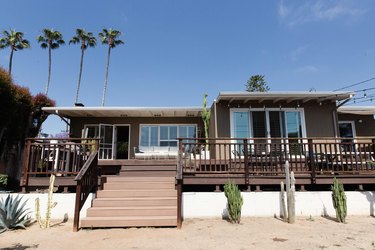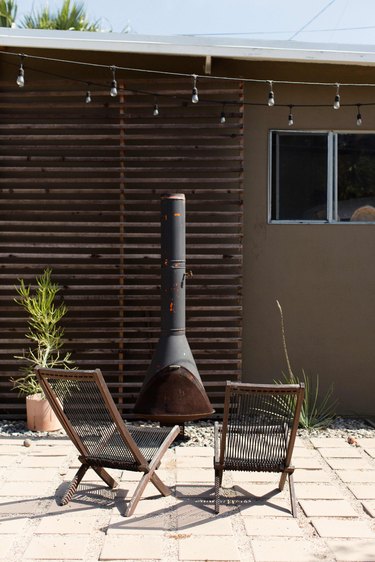 The home backs up onto a canyon. "Having people over for a meal or to hang out on the deck really makes it come alive," says Pete.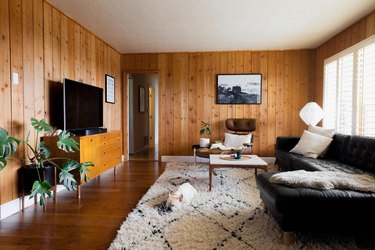 The den features a Moroccan rug by Anou.
"I also like to collect and display art from friends and design heroes of mine," says Pete. "We have prints and drawings from Serena Mitnik-Miller, Cody Hudson, Kevin Lyons, Evan Hecox, and others."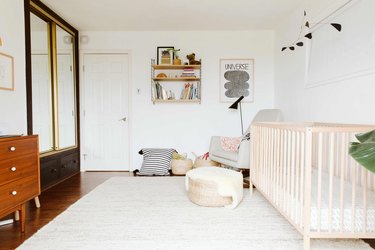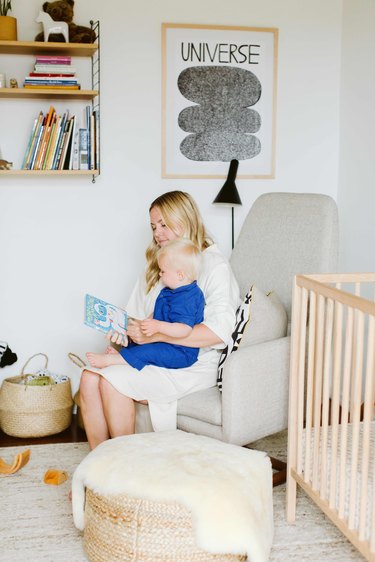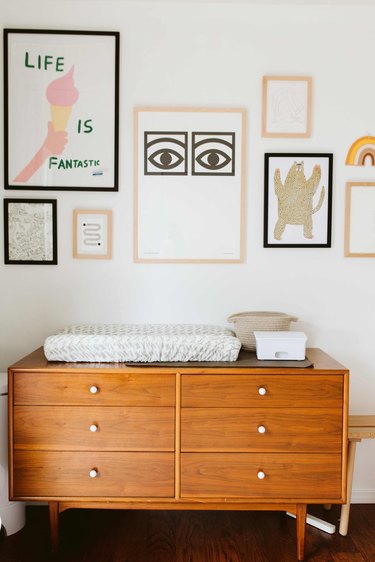 Oskar's room was once the Norden main office.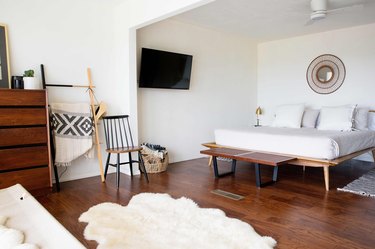 "Besides, of course, having many of our own Norden products around, we also love decorating with items from our friends' brands," says Pete.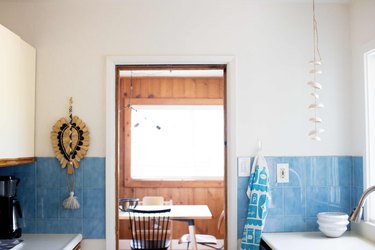 "Over the years, running Norden has allowed us to connect with lots of independent designers," he adds. "We have pieces at home from A Question of Eagles, SIN, MINNA, Mt. Washington Pottery, and many others."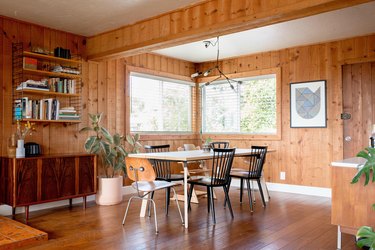 "The mahogany credenza in our living room is our favorite piece of furniture," says Pete. "It's from Harvey Probber, a Massachusetts designer that was active in the late '40s to early '60s. We found the credenza at a secondhand shop for a really good price."
He adds, "Anyone with money can go out and curate and buy furniture for a house, but we love searching around for specific items and finding furniture for our home in unexpected places."
Locals Know Best
Favorite piece of design or architecture in your neighborhood, town, or city: The Salk Institute (La Jolla)
Best places for thrift store finds, antiques, or flea markets: Driving around Leucadia on Saturday morning and following people's DIY signs to yard sales and estate sales.
Best Farmers' market: Leucadia Farmers Market on Sundays
Best coffee shop: Ironsmith Coffee Roasters (Encinitas)
If I were to have visitors, I would take them to: Beacon's Beach. Encinitas has the most beautiful coastline and is the main reason we live here.