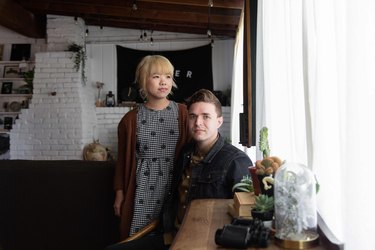 Who: Ben Harthun and May Xiong
Where: Broadview, Seattle, WA
Style: Rustic bungalow
Ben Harthun and May Xiong are collectors of things. Walking into their rustic 1,200-square-foot home in the Broadview neighborhood of Seattle, one is instantly struck by how skilled they are at curating random furniture, art, and objects, and putting them all together beautifully. "We like to thrift a lot of things," says Xiong. "We're also drawn to modern design, but there's so much history and character in finding little gems at antique shops over the years. It's what fills our home."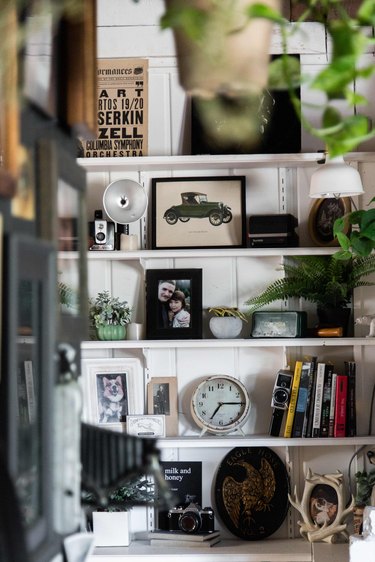 Xiong is a photographer and Harthun is a graphic designer. The couple's creative sensibility is reflected in their approach to decorating. "We are pretty intentional in the items we bring home," Xiong explains. "We're both very much on the same page when it comes to design, which has made the process a lot more fluid and makes it also feel all cohesive."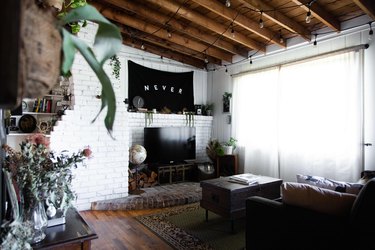 What first drew them to the house was the neighborhood. "It's so quiet, which is such a contrast to living downtown," Xiong shares. "Plus, neighbors are always walking by with their dogs and saying hello." But the home's interior was the clincher. "There were just so many pluses to the place like the vaulted ceiling, wood floors, [and] the private patio, that we couldn't say no. Our landlord has been seriously one in a million and it's going to make it hard to ever leave if we needed to."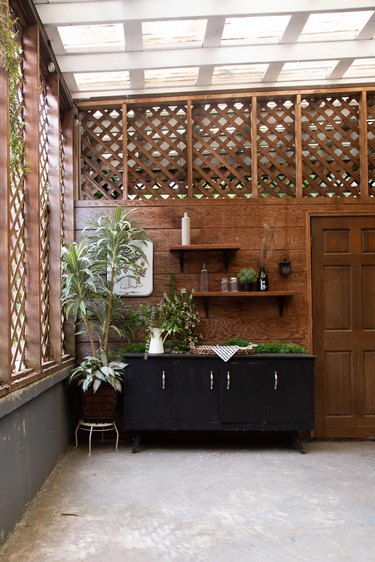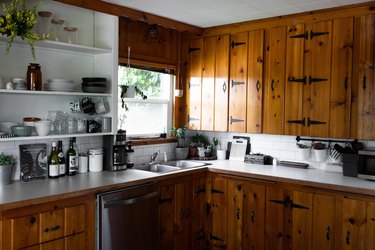 As renters, one of the big things they did was paint the walls in their bedroom and the living room a dark charcoal color, which serve as perfect canvases to fill with photos in antique frames, art, objects, and randomly shaped mirrors. The living room is where the two spend a lot of time together relaxing after a long day of work. "Near twilight, it gets such ethereal light through the window that it just feels really inviting and warm; [it's] a nostalgic feeling that you never quite want to leave," says Xiong.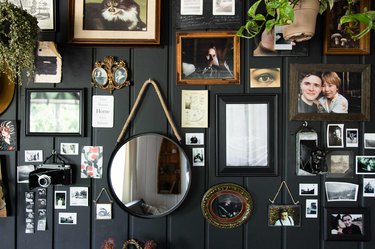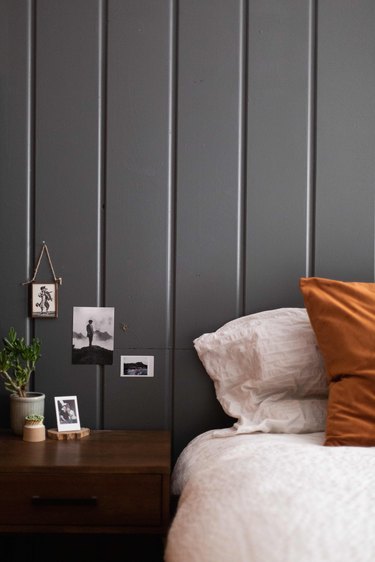 They converted a chest from the 1800s into their coffee table and fill shelves with vintage books, knickknacks, and a vinyl record collection.
One of Xiong's favorite things is the vaulted ceiling. "There is nothing that makes a space feel bigger and more open. It creates an atmosphere like a cabin that fits perfectly into the quiet neighborhood vibe," she says.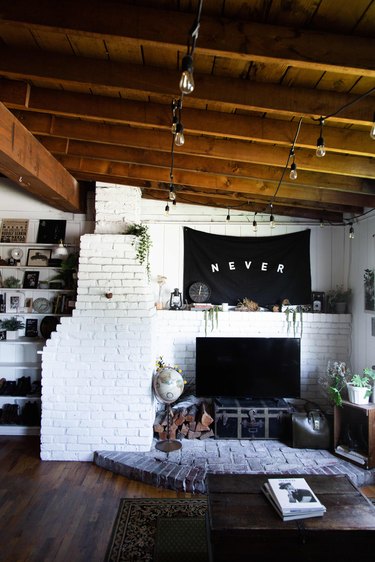 The couple share the space with their Corgi and two cats, which adds even more warmth to the home that Xiong calls a dream. "I think a lot of the decor and style reflects us. We both feel like we should have been born in the 1920s – 1950s."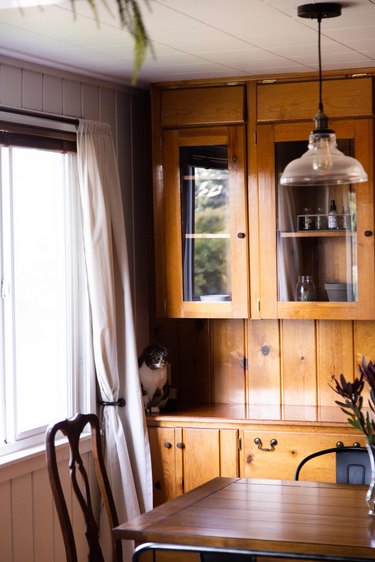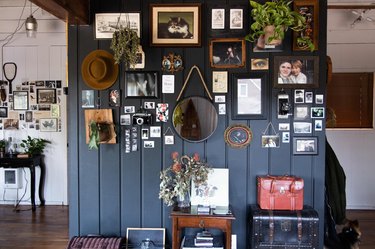 Locals Know Best
Favorite Piece of Design or Architecture: The Smith Tower. "Death Cab for Cutie sings about it. There's a timeless quality to it."
Best Vintage and Flea Market Finds: Pacific Galleries | Second Use | Ballard Reuse | Aurora Antique Pavilion | Fremont Market | SODO Flea Market — "Nothing more exciting than a collective gathering of gems that you can look through for hours."
Best Farmers' Market: Pike Place Market — "Everything there is fresh! Also, you can't beat the view of the Elliot Bay Waterfront."
Best Happy Hour: Burgundian
Best Coffee: Porchlight Coffee and Records — "The owner Zack Bolotin is such an incredibly kind, hardworking, and talented human being. The atmosphere of the shop is bright, welcoming, and quaint, and makes you feel at home. We love that it's a dog friendly shop, so from time to time you get to say hi to furry friends while having a good cup of coffee and get to look through records while you're at it!"