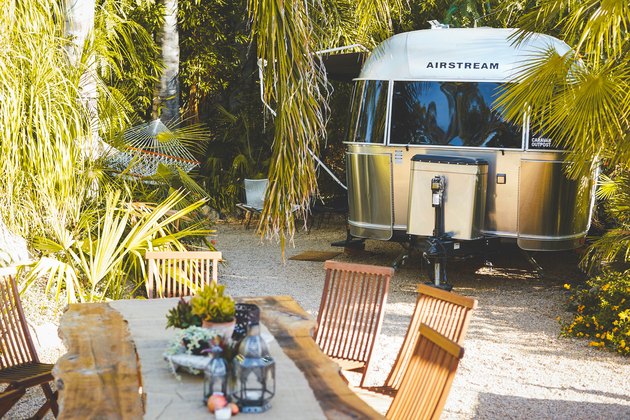 When an apparel designer and a former professional snowboarder team up on a hotel project, you know it's going to be good.
Folding their own love for adventure and travel into Caravan Outpost — a collection of 10 retrofitted Airstream trailers (and one tiny home) in Ojai, California — husband-and-wife team Brad and Shawn Steward began welcoming guests in 2016. The nomadic couple have spent time in France; Portland, Oregon; and Geneva and all those places inspired the decor, which has a rustic vintage-meets-global decor vibe. (Think: Edison bulbs, Mexican blankets, a rusty pickup truck.) "We kind of use the Outpost as a depository for all of those places," says Brad, who founded Bonfire Snowboarding, which manufactures snowboarding outerwear.
While Caravan Outpost welcomes guests from around the world, it attracts a large crew of creatives — filmmakers, writers, actors — from the L.A. area. (One guest reported that Bradley Cooper arrived at the fire pit one night and hung out with guests.)
"It's a real down home, local feel to Ojai," says Brad. "We definitely have customers come in and say this feels very bohemian and eclectic."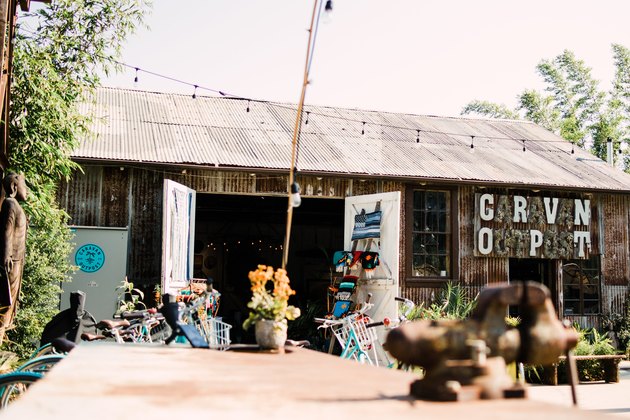 1 of 8
Exterior
A retail store inside a repurposed barn-like structure is distressed in all the right ways. The aqua bikes are available for rent.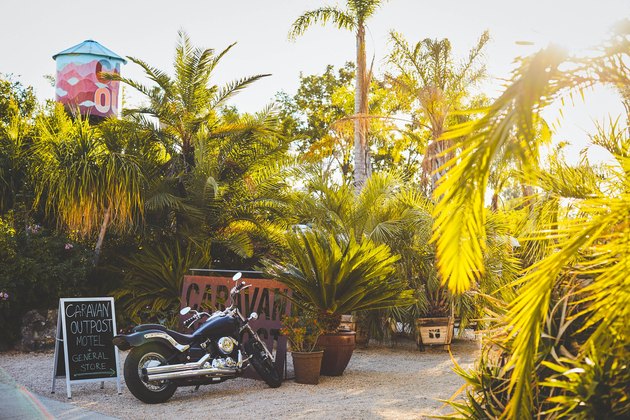 2 of 8
Exterior
Palm trees and lush foliage all around make the atmosphere feel intimate. Creating a sign out of metal lends an artistic vibe while the painted water tower is also a creative nod.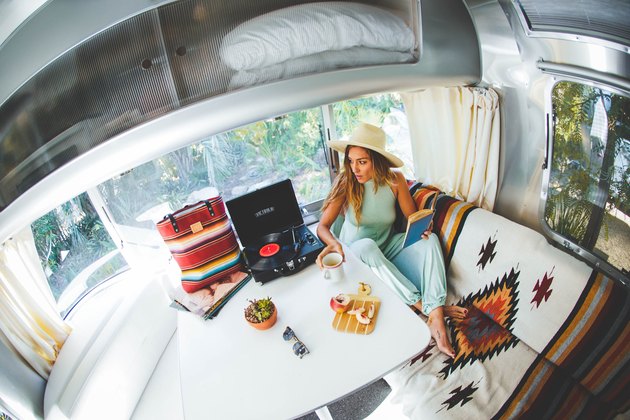 3 of 8
Room
Incorporating white hues whenever possible helps brighten up the interior of each Airstream trailer. Furnishings are minimal and tapestries are woven with brightly colored and patterned textiles.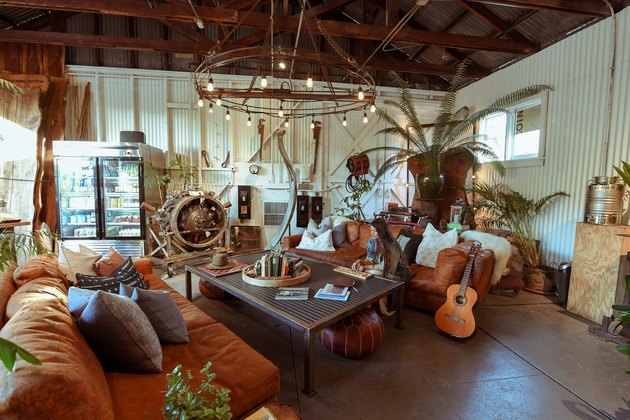 4 of 8
Lounge
In the lounge you'll find exposed ceiling beams, Edison bulbs, and lots of rustic touches. The casual leather couches feel lived-in, as if you're in someone's home.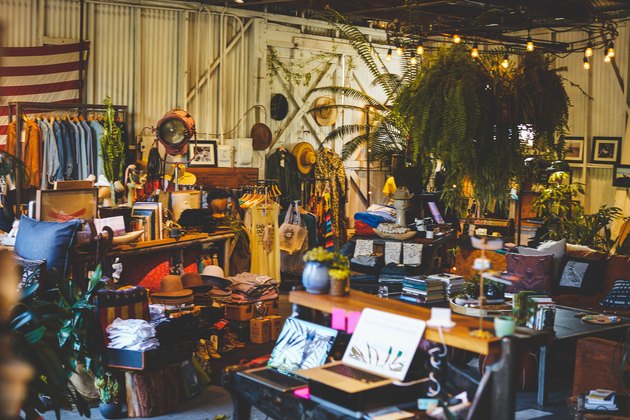 5 of 8
Shop
The shop sells eclectic goods — boho pillows, raffia slippers, vintage Stetson hats, even (for quite a pretty penny), handmade teepees.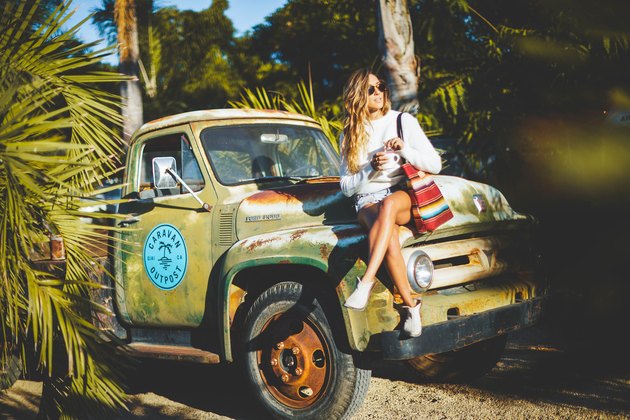 6 of 8
Grounds
This well-loved truck parked on the grounds represents Caravan Outpost's love for historic objects and also alludes to the fun of road trips.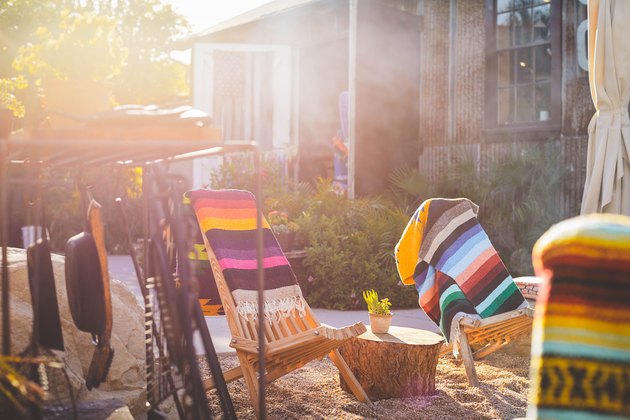 7 of 8
Grounds
Mexican blankets draped over simple wooden chairs help stave off a chill on cold nights.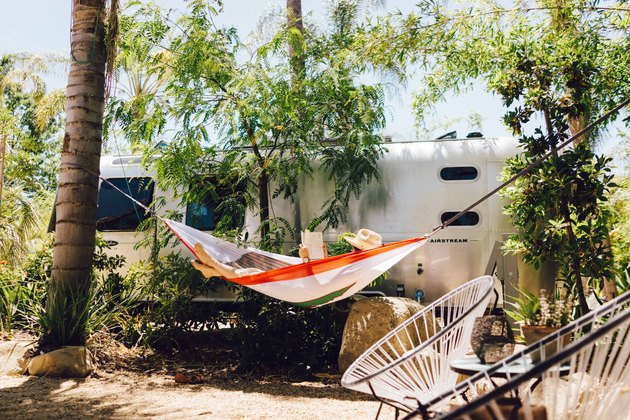 8 of 8
Grounds
Hammocks and Acapulco chairs encourage guests to relax outside their trailers and mingle with other guests.
---
Based in Wisconsin, Kristine Hansen covers art, architecture, travel and food/drink, and lives in a 1920s bungalow.
View Work